Square Enix has released its booth for the upcoming Jump Festa which has one mystery game yet to be named.
The image Square Enix released contains a map of the booth showcasing displays of previously announced games such as Dissidia 012 Final Fantasy, Kingdom Hearts Birth by Sleep Final Mix just to name a few. There's also a display with several question marks on it. Could this be a new game from Square Enix? A new Final Fantasy game maybe?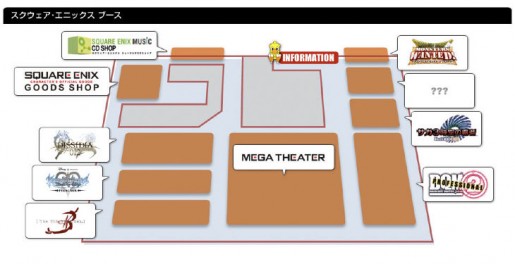 Whatever it may be the mystery game should be unveiled when the Jump Festa happens in Japan from December 19th – December 20th.
Square Enix To Reveal A New Game At Jump Festa?

,