It was reported yesterday that Nintendo would reveal the names on the 22nd of November – and Nintendo has finally announced the English starter Pokémon names for Black and White.
You get to decide which Pokémon you'll begin your adventure with. There are three Pokémon for you to select from: the Grass-type Snivy, the Fire-type Tepig, and the Water-type Oshawott. Choose the Pokémon you like the most—it will be with you through thick and thin as you explore the Unova region!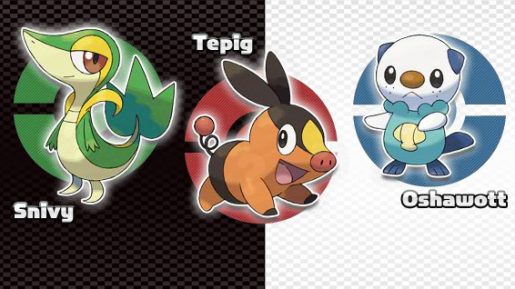 The three starter Pokémon all have different types. Your knowledge of the strengths and weaknesses of these types will be put to the test early and often!
New Black and White Pokemon Names Announced

,