Many new details on Assassins Creed: Brotherhood have come to light this week. Prepare to have your excitement blow sky high.
Firstly with enemies riding round on horses in the city you need a way to combat them. From above at least you can jump down and assassinate them with your hidden blades. Most likely you can assassinate standing next to the enemy on horseback as well. Once you have assassinated the rider you then throw their body off and can gallop away quickly from the scene. As well as from above you can also jump from you horse to assassinate, even onto another horse.
Ezio now has 12 spaces for weapons on the wheel meaning two added items for players to use. One of these could possibly be a crossbow; the symbol in the image below certainly would point towards that.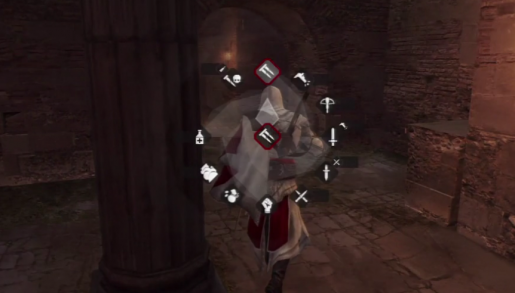 Clearly the major part of Brotherhood is the Guild of assassins, which Ezio can use for help. A lot of facts have been learnt about his 'brothers' from the small detail that they can use equipment like smoke bombs to the way Ezio can upgrade them.
With room for up to 12 assassins in the guild, they can all be levelled up through the use of skill points. By improving their levels they stand better odd of success when you send them out on contracts.
The two things known that the assassins can do for Ezio are, start riots and steal contracts. When sent on a contract mission, those sent will be unavailable for you to call on for X amount of time which will change depending on the mission. When sending the assassins in groups the odds of success will change accordingly with their levels.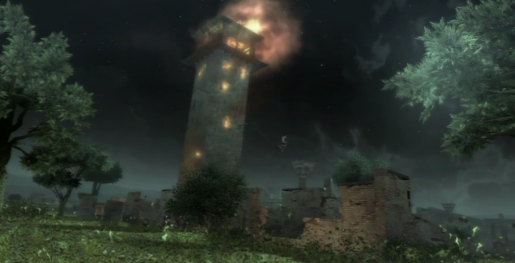 Interact with the assassins' guild and you can send assassins on contracts to many different places: Florence, Venice, Barcelona, Rome, London, Calicut, Lisbon, Constantinople and Cologne. Also via this guild you can view, manage and upgrade your assassins' skills and equipment.
Each individual assassin can be upgraded with armour and weapons. Both the assassins armour and weapon bar have 4 upgrades which each cost skill points to upgrade.
And the final detail, which I'm sure will sell may people the game. You can decide what colour clothing each assassin in your guild wears.


New Assassins Creed: Brotherhood Details

,