The next chapter in the Trauma series is here. Trauma Team on the Nintendo Wii will allow players to assume the roles of six doctors with differing specializations for each doctor depending on their type of profession. For anyone unfamiliar with the series it is a game that uses your wits and steady hands to "operate" on patients in an emergency type environment.
Trauma team is the fifth installment of the series that spans on both the Nintendo Wii and the Nintendo DS. Will this new addition to the franchise live up to expectations? Are the new gameplay elements any fun? Is this game worth getting if you've played the previous games? All these questions are answered and more as we take a look at the HOTs and NOTs of Trauma Team:
HOT
Presentation
The Trauma Center series has always been about heavy drama when it comes to foretelling the story behind the characters and patients that will be involved in each operations. Trauma Team is no different but you can expect a much more in-depth approach to the storytelling of the game. The story is conveyed in a comic-book style scenes where characters will have bubble speeches as they talk. There are six different doctors in the game that will undergo through a series of operations and procedures. Past Trauma Center games on both the Nintendo DS and Wii versions has been focused solely on surgery but this time, Trauma Team will have five different specializations that you can experience. The surgery is still there but there are five more added procedures that fans will surely love.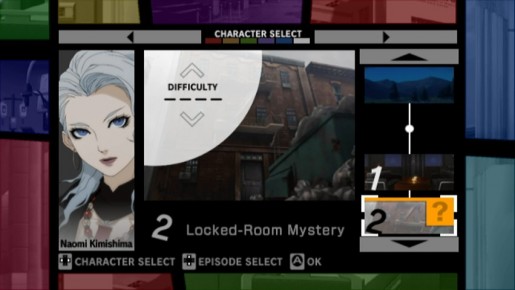 Trauma Team is divided into six different characters and they have their own series of episodes. Each of the characters has their own specialization of practice; this involves surgery, endoscopy, orthopedics, forensics, diagnostics, and first aid. As players goes through each episode of the game, one of the things that can be noticed is that each of the characters are involved with one another. They have their own unique story but they are all working in the same hospital. You can expect patients that was diagnosed of a Tumor can be passed through the Endoscopic doctor to remove it.
The Doctors
Gabriel Cunningham is a diagnostician. Patients who have no idea what kind of disease they have will have to go through Cunningham to get diagnosed. Before a patient can get diagnosed, Cunningham will have to do a series of tests, questioning the patients, and other medical tests such as CT Scan or MRI. In Trauma Team, you will be involved in an one-on-one interview with the patient. To get started with diagnosing, you will have to analyze every information that a patient gives. Think of it as you're playing a Phoenix Wright game (analyzing every testimony!), every statement that a patient gives, you can see the symptoms. Once all of the information on the patient is gathered, you will go through the next procedure which is using a stethoscope, which involves listening into the lungs, heart beat, and stomach. To succeed in this part of procedure, you will have to compare the sounds from a normal beat to the patients.
Depending on the patients, you can go through analyzing a CT scan or MRI. Do the compare and contrast and the symptoms will be jotted down. Once all of the symptoms are gathered from a patient, you will have to sort out and start putting those together. Read the possible diseases and match them with the symptoms that was gathered and done! There are a decent amount of episodes that you can go through but it starts from easy to getting really challenging as you play through. Players who watch medical dramas such as HOUSE on FOX will be able to relate to this procedure.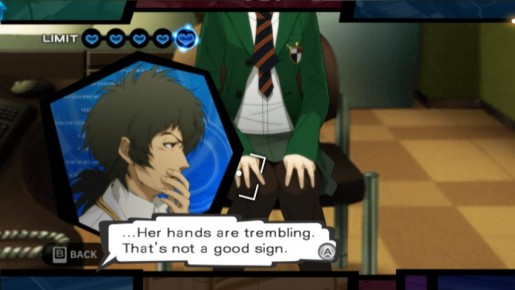 Naomi Kimishima is a forensics expert. She does autopsy and finds out the real cause of death from a patient. The story of Dr. Kimishima will include murder cases and diseases that you have to find out. The way the forensics work is somehow similar to diagnosing. Determining the cause of death is a hard one as you will have to go through every spot in the corpse's body and see if something out of the ordinary is clear. You will have five heart lifelines and every mistake that you do, it goes down by half a heart. The evidence that you get in a crime scene or from the patient will be in a series of cards where you have to match them up to come up with a new idea. Think of this procedure like a Phoenix Wright game again, you will have to keep an open mind and look for all possibilities. You will be tested in a multiple choice questions after each clues that's being found. It is tricky so I suggest to pay attention to it.
Maria Torres is a First Response doctor as she works closely with the paramedics. When playing as Maria, you will go through patching up wounds, applying antibiotics, resuscitation, and a lot more that involves saving the lives of patients. One thing that Maria has to deal with is that she gets multiple patients that she has to treat and save. Time management is required in this profession but you can always stabilize them to keep them alive if you switch back and forth to get to one patient to the next.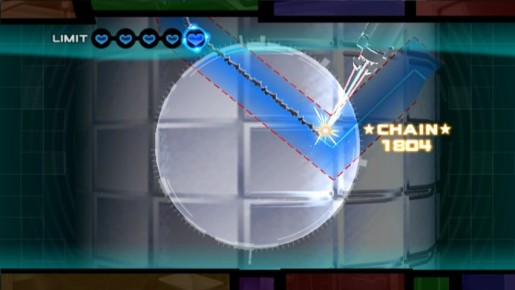 Tomoe Tachibana is an endoscopic surgeon. Playing as Tomoe will involve going through the inside of a patient's body and treat those abnormalities. When doing this procedure, a steady hand is a must as you have to use the Wii-Remote motion controls to navigate inside. Pushing forward the Wii-remote will make the tube to go deeper and you can do more exploration of the human body.
When it comes to broken bones or contraction, Hank Freebird is your man. Dr. Freebird is an orthopedic surgeon. With the help of the Wii-remote, you will be able perform operations involving drilling, placing the fragments of the bones, removing it, or even screwing them in to attach a prosthetic. The procedure is easy to do and everyone who played Trauma Center games can master this. As for the last doctor, CR-SO1 is a surgeon. This requires no need of explaining as ever Trauma Center fans should know what to do in this field.
Wii-Remote Utilization
The Wii Remote will be used at its full potential. All of the procedures in Trauma Team will have to be used by both the Wii Remote and a Nunchuck. Navigating through the inside of a patient's body is a very hard one as you have to keep precise control of the Wii-remote in the Endoscopic mode. For procedures that require patching up wounds, draining out hemmorhages, applying a medicine via syrnige, you will be able to switch with the specific tools needed using the nunchuck and the pointer of the Wii will act as your guide. There are parts in the game where you have to twist the Wii remote to perform an operation and I highly suggest to do them accordingly as your performance will be rated.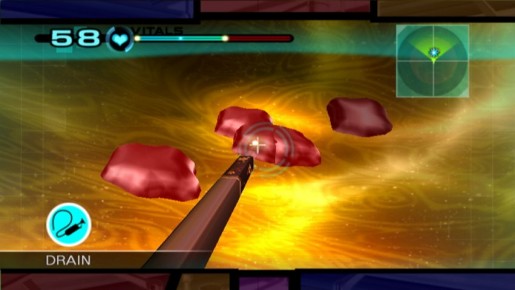 Learn Medical Terms
Aside from being a gaming journalist, I am also pursuing a degree as a Registered Nurse. Playing through Trauma Team has given me a much easier way to remember terms that I have to memorize in school. They are terms such as tachycardia, jaundice, and a lot more. If you are pursuing a medical field, playing through Trauma Team will be very beneficial.
NOT
Weak Voice Acting
Despite the game having a a phenomenal and strong story-telling from the six characters in the game, it is ruined with very bad voice acting. This is to be expected as only a few localized games with English voice overs can be considered as good though. I would prefer if there's a way to switch to the OVA but unfortunately, you will have to go through the over-acting voices of the characters.
Repetitive Procedures
As with every Trauma Center games, one of the things that can be considered bad is the repetitiveness of the game. For procedures such as endoscopy, orthopedics, surgery, and first response, you should expect to do the same procedure every episode that you play through. The procedures that I considered to be not so-boring are the Forensics, and Diagnostics. There is much to be done in those two procedures as you will really have to use your brain to solve the cases for each patients. It might take a few tries but it's worth it once you solve it.
VERDICT
Atlus have succeeded once again in delivering a game that will be played and loved by fans of the Trauma Center series. Trauma Team is an exceptional game and offers a much better and added experience than its past Trauma Center games on the Wii. The five new specializations that players will have to go through will be the number one selling point of the game. Surgery is not an only option in the game but it expands with forensics, endoscopy, first response, diagnostics, and orthopedics. Despite the repetitiveness of the procedures in the game, Trauma Team still offers an experience fans will never forget.
Trauma Team Review

,