One of the extras that God of War fans loved in the past two titles are the costumes that are unlocked upon finishing the game. God of War III is no different as it too has unlockable costumes. There are six unlockable costumes in all and each of them has a unique power. Please remember by using costumes in your second playthrough, the ability to earn the trophies you might have missed will be disabled.
Here are the list of costumes that are unlockable. One is unlockable after finishing the game and the rest are through downloadable content:
FEAR KRATOS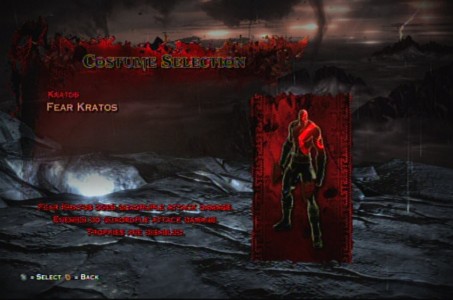 Condition:
Finish the game under any difficulty.
PHANTOM OF CHAOS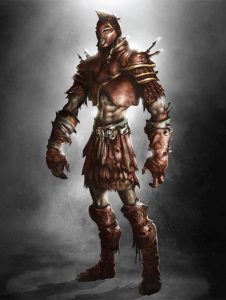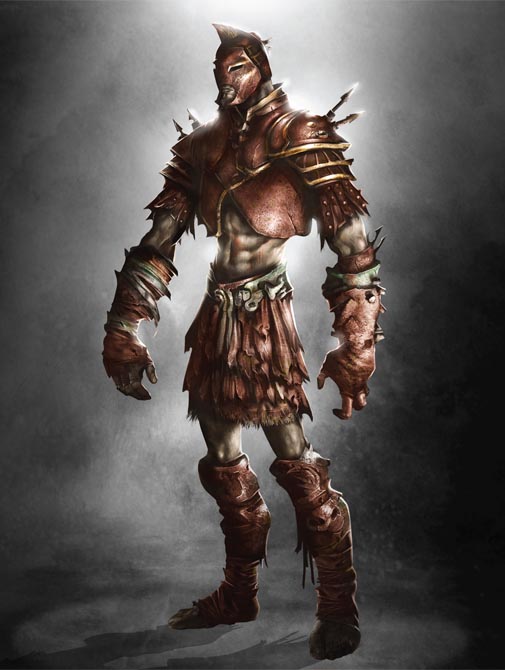 Condition:
Downloadable Content (via Pre-Order)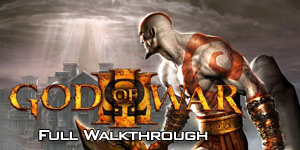 100% Complete Game Guide Now Available!
FORGOTTEN WARRIOR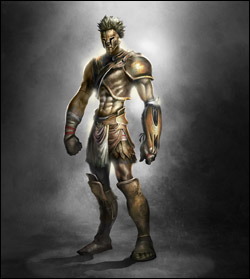 Condition:
Downloadable Content (via Pre-Order)
APOLLO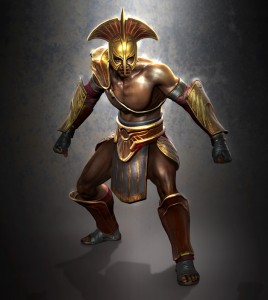 Condition:
Downloadable Content (via Pre-Order)
DOMINUS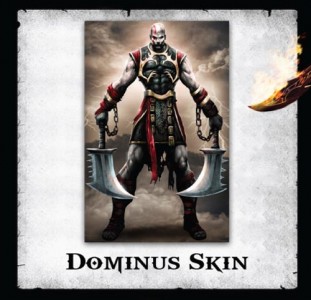 Condition:
Downloadable Content (Exclusive on Ultimate God Edition)
MORPHEUS
Condition:
Downloadable Content (via Pre-Order)
God of War III's Unlockable Costume(s) Revealed

,