UK-based developer Voo-Foo Studios is all set to release their first title on the PSN called "Hustle Kings". US producer Aaron Orsak has said this is the most realistic rendition of 8-ball pool he has seen. In "Hustle Kings" the player is able to perform any trick shots that they would do in a real game. "Hustle Kings" has these: modes career, tournament, trick shot modes, and even online and local tournaments.
Features in the game includes are customized soundtracks from the XMB and being able to upload clips to youtube.com. Another Interesting feature in the game is how one of the trophies are handled. This trophy can only be obtained by beating someone who has it, but the catch is that only the games developers start out with it so players have to beat them at their own game.
Look forward to downloading "Hustle Kings "this Thursday on the PSN for $9.99.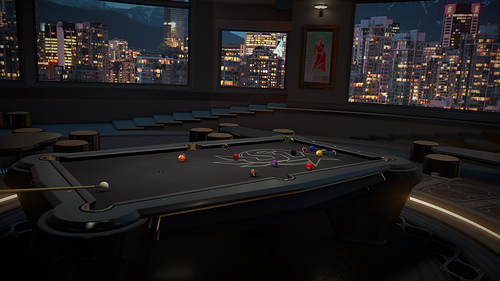 Hustle Kings Coming To PSN This Week

,