There has been a lot of rumors floating around the internet regarding Grand Theft Auto 5 and whether or not it is even in the works.  I figured it would be best to put all the information together and let you analyze it yourself.
Evidence #1
The first piece of evidence lies in a radio interview with a couple people from Rockstar.  They talked about the Lost and the Damned and The Ballad of Gay Tony DLC exclusivity, but when presented with the question about GTA V's existence this is what they had to say:
There is an email circulating around the company that GTA 5 development will start soon, but it's not official just yet. Again something that isn't in my control
Evidence #2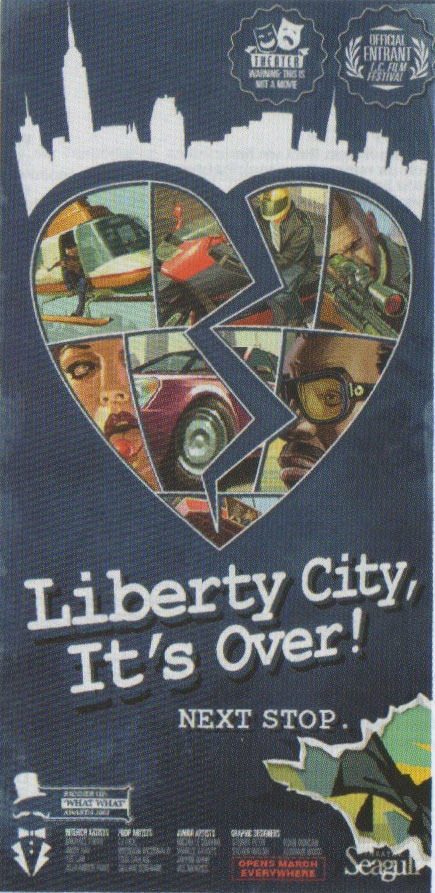 The above image can be found in the manual of Grand Theft Auto: Episodes From Liberty City.  As you can see it clearly states that they are done with Liberty City.  At the bottom right you can see a small section of what looks like a mountain with the word "Seagull" under the image.  Also, slightly to the left of it a stamp says "OPENS MARCH EVERYWHERE".  So we might be able to expect some solid news regarding GTA V or another DLC announcement/release around March of 2010.
Evidence #3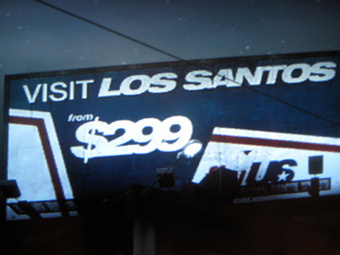 This is a billboard spotted in Grand Theft Auto IV.  Depicted on it is an add for an airline promoting a trip to Los Santos for $299.  Looking familiar? Well it should.  GTA III had billboards containing promotions for Vice City, which ended up being the next location in the series.
Evidence #4
This image was spotted on the Rockstar Social Club site.  Printed on the ticket is Mr. Niko Bellic.  So obviously it is for him and it makes sense since the billboard above was in GTA IV.  Another interesting note to make is that the ticket is for a trip from Liberty City to San Andreas.
Answer?
From the evidence collected it looks like we can expect some new DLC.  I believe GTA V will definitely happen at some point, but it will revolve around a new character since the past GTA games haven not carried over the main character of one game to star as the lead role in another.  From what I've gathered it looks like they are working on more GTA IV DLC since it still involves Niko Bellic.  Referring to evidence #3, Los Santos was a section of San Andreas, the predecessor to GTA IV.  If you look back at evidence #2 you will notice that the picture at the bottom looks like a mountain and San Andreas had many rural areas that were similar.  The plane ticket is pretty straight forward so it just further supports this hypothesis.  So it seems Mr. Bellic will be traveling to San Andreas letting players get a fresh take on an old setting.
Have a different interpretation of your own? Write it in a comment below!