Spoiler Alert! We have an almost complete listing of the new SpecOps map and mission names for the upcoming Call of Duty: Modern Warfare 2 game. The names of these missions might give away general mission details or capabilities. if you don't want to know this don't read the rest of this article. You have been warned.
So with that in mind, here are the mission names spotted so far, according to user AchievementLost on the Infinity Ward forums. These are assumed to be not in order.
01. Breach and Clear
02. O Cristo Redentor
03. Sniper Fi
04. Hidden
05. Suspension
06. Body Count
07. Acceptable Losses
08. Bomb Squad
09. Estate Takedown
10. Time Trial
11. The PIt
12. Snatch & Grab
13. Terminal
14. Wreckage
15. Overwatch
16. Big Brother
17. Evasion
18. Race
19. Homeland Security
20. Wardriving
21. ???
22. ???
23. ???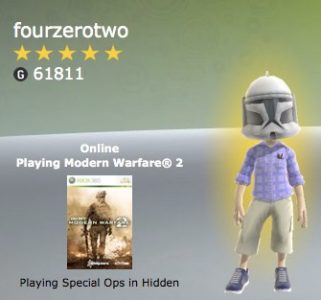 If you can fill in the blanks, please do so in the comments and we'll update the post.
We also have a partial listing for the normal multiplayer mode:
Multiplayer

Afghan
Derail
Estate
Favela
Highrise
Invasion
Quarry
Rust
Scrapyard
Skid Row
Sub Base
Terminal
Underpass
Wasteland
Stay tuned for even more updates as they become available!
Source AchievementLost at Infinity Ward Forums
Modern Warfare 2 Leaked Spec Ops Mission List (20/23)

,