Another year, another Guitar Hero. What started off as a very inventive and fun new type of party game, has become one of the most over milked franchises in the industry. Guitar Hero 5 is the latest in the series and has some nice new features such integration of the XBOX 360's Avatar into the game.
When a Guitar Hero game comes out we know what to expect, so in this review, I'll simply cover the new features in the HOT and NOT segments. This only covers the Playstation 3 and XBOX 360 platforms.
HOT
360 ONLY – Avatar Integration
Both the PS3 and Xbox 360 versions of this game are similar, so similar that they are identical. However, the 360 does have one exclusive stand out feature, avatar integration. The ability to place your avatar on stage is cool and adds a personal touch to the game, after all, the avatars are modeled after the player. From the instruments to the clothing of your avatar, everything can be bought and unlocked within the game or purchased on the Avatar Marketplace.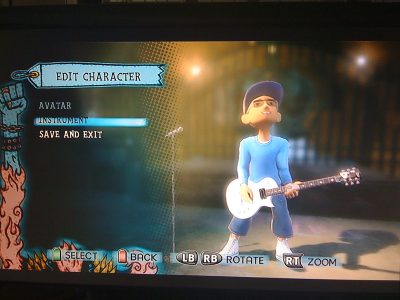 Gameplay
Just like past Guitar Hero titles, there's a career mode. The game features 14 unique venues and each venue is unlocked by completing different set lists. Each song you play has a bonus challenge that you can do to unlock extra goodies to use with your character or avatar such as instruments and clothing.
Importing tracks from Guitar Hero World Tour is be done by acquiring the ID that you have in World Tour. An update can also be downloaded within the game and this will be required if you want to import songs from your collection in World Tour. If you have World Tour, this is a great feature!
GH Studio
Guitar Hero Studio is included in Guitar Hero 5. Guitar Hero Studio gives the player the opportunity to create you're their own tracks, import them, and play them online. With GH Tunes, you can publish it online and allow others to download and play it as well.
NOT
Same game but new songs…
Guitar Hero 5 is similar to the past Guitar Hero games in which it's essentially the same game but with new songs and minor graphical enhancements. The use of party mode is fun but you will feel repetitiveness as you keep on playing them and I easily got bored with it.
Feels like Rock Band…
Being able to use a microphone and drums is awesome, it's so awesome in fact that it was completely lifted from another game. Up to four people can play in a band using each one of the different instruments. You can go to XBOX Live or Playstation Network to compete with other people.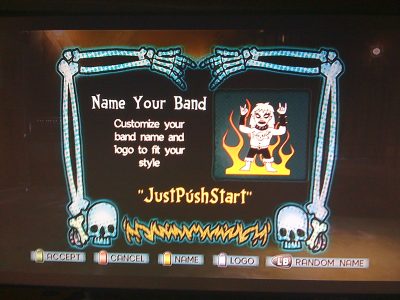 Pay to Download Music
No shocker here, extra music costs extra money. Just like with past games, there will be a weekly update that players can download for a small fee. You can download them individually, or in track packs. I don't think I really need to explain this any further.
OVERALL
Overall, Guitar Hero 5 is the same  as Guitar Hero World Tour or Rock Band except on the XBOX 360, you can use the Avatar as your character. The GH Studio, Weekly DLC, and the ability to use four instruments are already in World Tour, but the new songs is what keeps people coming back for more.
I can't honestly recommend this title for anyone who isn't a hardcore fan. If you love Guitar Hero and you want to rock out with the new songs or create your own play list, this is a must get but for me, I was disappointed.
[Editor's Note: Guitar Hero 5 was reviewed on a Xbox 360 platform.]
Guitar Hero 5 Review

,