As part of BioWare's initial downloadable content for Mass Effect 2, the Normandy Crash Site is one of the free DLC that comes with the Cerberus Network access. It is indeed a tragedy on what happened to Normandy SSV and many are wondering what happened to that ship since the crash? With no information as to what happened in Normandy SSV, BioWare brings this DLC to let us explore the crash site.
ITEMS TO HARVEST:
– 100 Element Zero
– 150 Element Zero
– 115 Element Zero
– 135 Element Zero
– Shepard's N7 Helmet
– 20 Dog Tags
ASSIGNMENTS
– Travel to Alchera (Amada, Omega Nebula) and Explore the crash site of the SSV Normandy
– Locate a Suitable Place for the Normandy and recover any signs of the 20 lost crew members
– Search the crash site for any remaining signs of 20 crew members in the Normandy crash
PLANET ALCHERA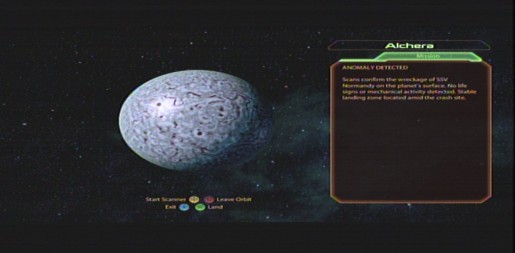 Once in Planet Alchera, search for a WHITE DOT. Once found, launch a probe and you will be able to land and explore the crash site.
OBJECTIVES IN THIS AREA: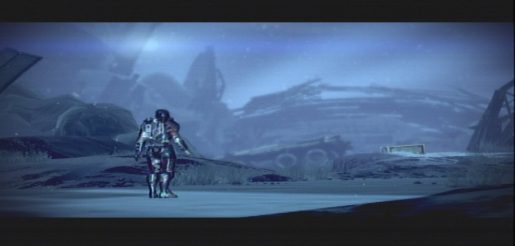 Honestly, there is really nothing to do in this crash site except to collect the 20 dog tags scattered around.
FLASH BACKS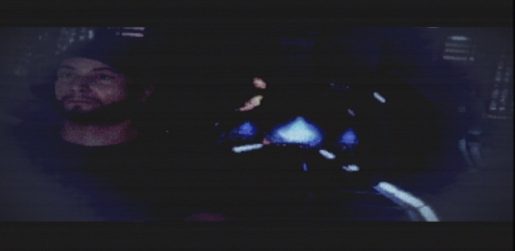 As you are collecting 20 dog tags, you will encounter several flashbacks from the crew of Normandy. This includes the person that died during your play-through in Mass Effect, Pressley, and Joker. Nothing special about the flashbacks though =/
PLACING THE MONUMENT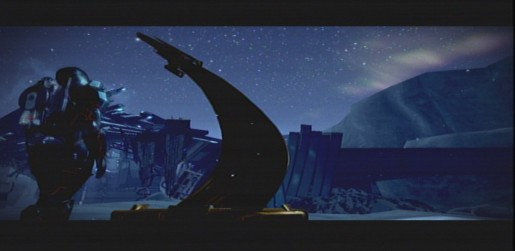 Several steps from where you started, place the Monument to complete an assignment.
SHOOT THE FRAGILE CRATE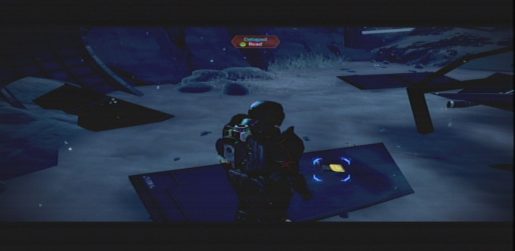 If you are short on Dog Tags, don't forget to shoot the fragile crates. These contain Dog Tags.
COMMANDER SHEPARD's N7 HELMET
Don't forget to pick up Commander Shepard's N7 Helmet that is located in the North Eastern part of the planet Alchera.
MISSION COMPLETE
Mission Summary
A Monument has been placed at the last resting place of the SSV Normandy on Alchera and the families of all missing crew members have been notified of their ultimate sacrifice. Shepard's lost N7 Helmet was recovered
EXP: 200
Credits : 0
Element Zero :500