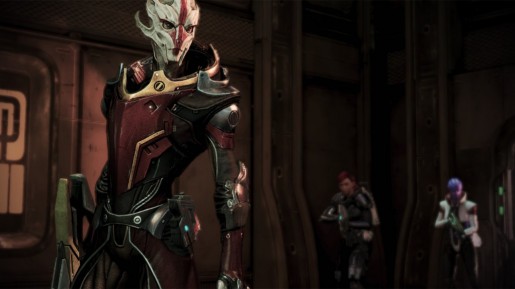 NOT
Aria Not Playable Afterwards
For five dollars more than the Leviathan DLC, I was expecting more content on this one aside from the story it tells like Aria being a playable character afterwards. Unfortunately, once you are finished with the Omega mission, you will be sad to see that she will part ways with you and the only thing she will leave to you is her awesome 'Flare' power.
Glitches Galore
One of the things that I disliked about this DLC is the glitches it has. Compared to Leviathan DLC, this one has a lot of glitches where you will randomly see characters vanishing from their spot. Sometimes audio will cut off in a firefight, which can be tough as you don't know if the gun you are using are working. The audio glitches only appear at certain time and when it happens, you can somewhat feel less the tension the DLC has to offer.
VERDICT
For anyone who is looking forward to working with Aria on her mission to reclaim Omega, then you should just buy this DLC. Overall, the Omega DLC is a lot better than the previously released Leviathan content as it offers things fans want to see – more of Aria in her badass attitude, the Omega where we only seen a few parts of it in Mass Effect 2, and of course her relationship with Shepard. Even though you must finish the game first, going back and playing this content is a must.
[Editor's Note: Mass Effect 3: Omega DLC was reviewed on the Xbox 360 platform. The DLC was provided to us by the publisher for review purposes.]
Mass Effect 3: Omega DLC Review

,