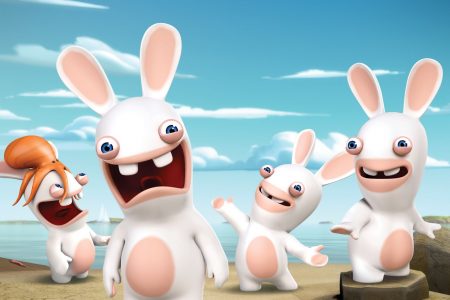 Following on the heels of the announcement that Ubisoft was bringing Rabbids to the big screen, Ubisoft has announced a partnership with Simon & Schuster Children's Publishing to publish a series of childrens books based on the Rabbids games and television series.
The Senior Vice President of Sales and Marketing at Ubisoft, Tony Key, spoke about this agreement, in which he said:
Working with a top children's book publisher like Simon & Schuster Publishing expands the Rabbids brand even further. "We''re confident the Rabbids will continue to delight fans with each new brand extension, and the success we've had with the video games and TV show will be replicated with the books."
These Rabbids childrens books will be published as hardcover, paperback, and e-books starting this coming summer.