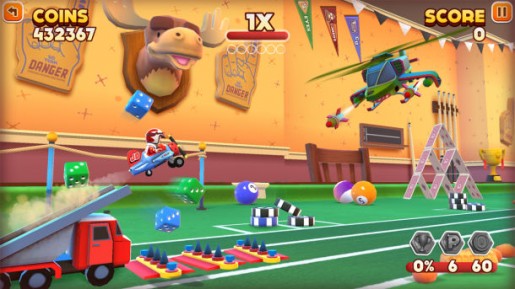 Building off the successful Joe Danger franchise, Hello Games is bringing the series once again to iOS, this time in an exclusive game titled Joe Danger Infinity. It was just announced that the game is expected to arrive on iOS later this week, even with all the problems that Hello Games has had to deal with lately.
As we've reported, Hello Games has had to deal with massive flooding in their UK office over Christmas. Many thought this would mean a delay in the release of Joe Danger Infinity, but it appears that the game is ready to go. Joystiq received an email from Hello Games' Managing Direct Sean Murray who said "We're here in a cramped little upstairs room, with makeshift PCs and water slowly rising to the electrics… because we have a game to release!"
For those with iOS devices, don't miss out on this fantastic series when it releases later this week.