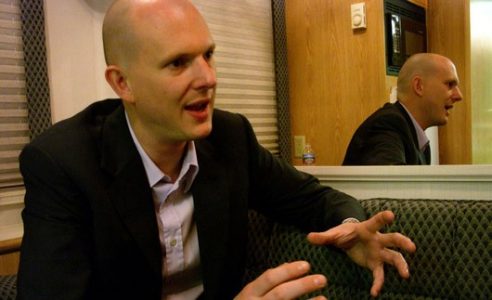 Microsoft's VP of the Interactive Entertainment Business, Phil Harrison, has acknowledged that with the rapid growth of technology, the company's internal development studios are no longer just competing with traditional console manufacturers, but web and tech companies including Google and Apple.
Speaking at the London Games Conference yesterday, Harrison stated that development teams within the studio are now multiformat, working not only just across the Xbox platform but also Windows 8, Surface and mobile devices.
"We are now really a multiplatform studio," he told the audience. "We are not just building games for Xbox 360, we're building experiences for smart glass, we're building dedicated games for Windows Phone 8 and for Windows 8."
"We think this expands our competitive map," he said. "We're no longer just competing with the traditional console companies, but our competitive landscape includes the likes of Google, the likes of Amazon, it includes obviously the likes of Apple."
"We think that's great. We think it's good for us, we think it's good for the industry and we think it also moves us into this network generation more aggressively and with more determination. And this is in turn powered by the cloud, and this is another corporate investment that Microsoft is making the future of how technology and devices interact. We think of Microsoft as now being a devices and services company.
"There isn't an organisation that embodies that strategy more precisely and concisely as Microsoft Studios inside the interactive entertainment business."
Harrison also commented on the recently announced opening of a new Microsoft studio in London that will focus on entertainment as a service and concentrating on the Windows 8 tablet format. "We are trying to build a new kind of studio," he said. "We describe it as being a 21st Century studio."
"It will not make retail products. It will be making products largely based on the Windows 8 platform and technologies. And it's more about exploring new business models and pioneering new ways to play on devices that we think are going to be powering the future of our industry over the next five or ten years. We're hiring from the console industry, the web 2.0 industry and from the online gaming industry."