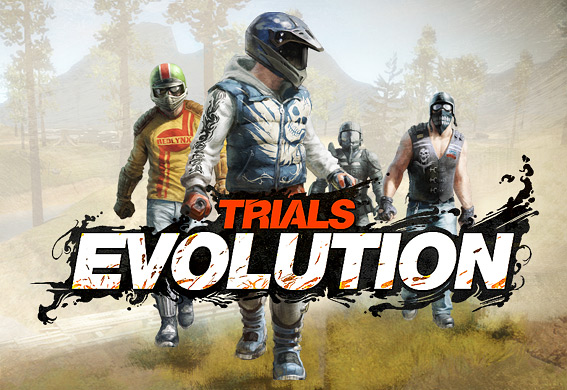 The first Trials game was released back in 2009 and became a surprising success. Trials HD became so popular that the game managed to sell over 2 million units. To this day, Trials HD still ranks as one of the best selling and highest ranked games available on XBLA.
Developer Redlynx has now released the long awaited sequel called Trials Evolution. Can this sequel prove to be as successful as its much loved predecessor? Find out as we take a look at the HOTs and NOTs of Trials Evolution.
Hot
Accessible And Addictive Gameplay
If you're unfamiliar with the Trials video games, they're not your traditional motocross games where you win races or do special tricks to score points. It's a mixture of both of these elements as you have to ride your motorcycle through many obstacles trying your best not to bail and get to the finish line as fast as possible.
The accessibility of the game lies heavily on the controls. All you have to remember is that the right trigger is to accelerate, the left trigger is for brake, and the left stick controls the direction of your motorcycle. It's a simple concept that proves to be notoriously addictive.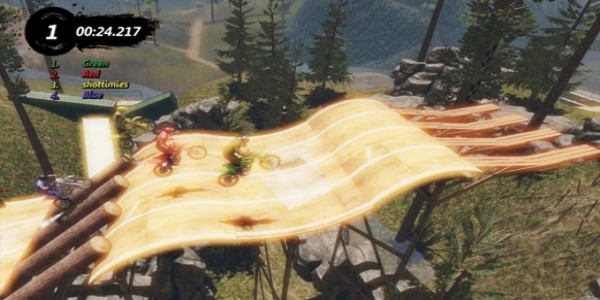 The addictive factor lies within the gameplay itself and how you are rewarded. No matter how many times you crash, if you manage to reach the finish line, you are awarded with a Bronze medal. I suspect most people want to strive for the elusive Gold medal and this is where the game gets dangerously addictive. This is because you are not allowed to crash and you have to finish each level within a specific amount of time. Getting Silver is more achievable as you're allowed to crash at least three times. The Gold medal gets really hard during the latter stages of the game and I found myself retrying many times as a result of this…
Varied Locations
There are around 60 unique single player tracks in this game and all of them offer different obstacles to face. Not only is the game design varied, the locations themselves are very creative. You can see yourself riding across a dark laboratory, forests, canyons, a castle and many other worldly locations.
Even the lighting in these levels are impressive. Two levels you are riding in a picturesque night time with the moon light shining ever so brightly. Another level is more unique as it's all black and white and your racer is just a shadow. Quite frankly, the design of the levels in this game are impressive and I'm sure many gamers would be amazed by the number of levels that are on offer in this game.
Trials Evolution Review

,