Chichu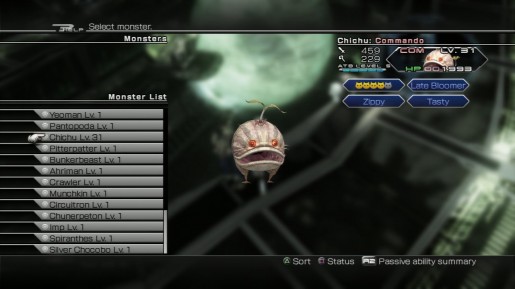 Location: Archylte Steppe
How To: South from the Nomad Camp, search for the area with red patches of flowers. Use Moogle Throw two times and you should Chichu.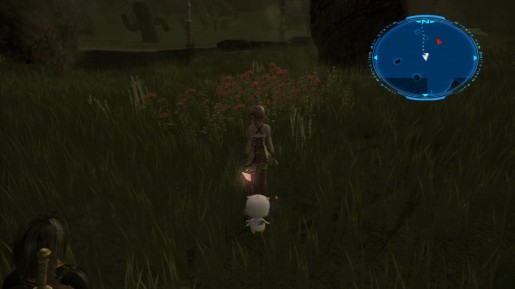 Note: Chichu has a great defense when leveled up properly. The creature is pretty much 30% resistant to any attacks and is a very good party member for those who are seeking for a Commando role. Chichu can be considered as one of the strongest monster in the game in terms of both defense and offense. However, expect to spend a lot of money for gathering the required monster material to level it up.
Nanochu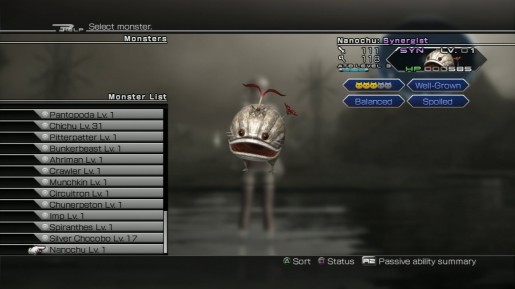 Location: Archylte Steep
How To: Once you have access to the Clearwater Marshes, look for a small island (Small patches of land around the water). Keep on throwing Moogle onto that island until you get Nanochu. The probability in getting Nanochu is slim and will require about 30-50 tries depending on your luck.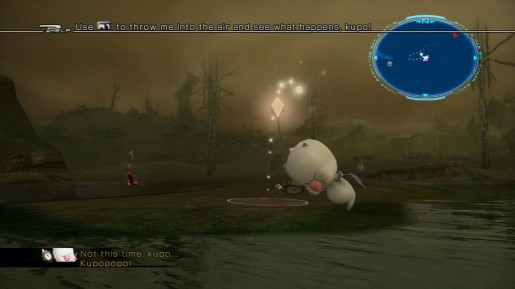 Note: Nanochu is the same as Chichu when it comes in having a good defense. However, if you are seeking for a good Synergiest, Nanochu will be your best bet.
There are four more hidden crystals scattered within the game but they aren't good enough to be considered as "useful". But if you insist, they are Cactuarama found in the Dying World 700AF. Leyak in Sunleth Waterscape 300AF and Rangda / Cactuarina in New Bodhum 003AF.
Final Fantasy XIII-2: Three Hidden Useful Monster Crystals Uncovered

,