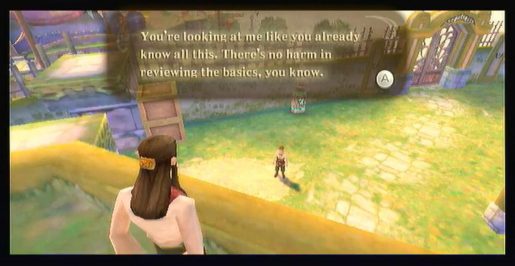 3. Difficulty level remained the same
I like challenging video games; after honing my skills for almost two and a half decades it feels good knowing that there are few games out there that can give me a challenge. Hero mode, was supposed to be a more challenging mode that the first quest. At minimum, that should mean more (or at least tougher) enemies, improved enemy AI, and less drops. In "Hero mode", enemy toughness has not increased Link merely takes double damage from everything; their intelligence has not increased whatsoever. For example, Deku-babas (plant monsters) still try to eat bombs that tossed at them and Lizafos will still taunt missed attacks allowing you to black flip slash them onto their backs. What was almost Hero mode's single redeeming quality was the fact that hearts no longer appeared in the wild, not did heart plants grow any longer. This genuinely made it feel like a challenge as it forced gamers to rely on potions and sitting to regain health. That is, until I found the heart medal.
4. Heart medal makes Hero Mode pointless
The only challenge that Hero mode seemed to present was the fact that the only way Link could replenish health was by utilizing potions, or by sitting on random and rare stools found throughout the game. Enemies no longer dropped hearts, breaking pots and cutting grass stopped producing hearts, and heart plants became extinct. Then, about ten hours in, I activated a Goddess Cube in the southwest region of the Lanayru Desert and unlocked the heart medal that had the ability to reintroduce hearts back into the game. At that precise moment, Hero mode had died. Sure, I could have chosen not to carry the stupid thing around and make the hearts disappear again, but I cannot actively make a choice to make the game tougher. If I could do that, I would never have equipped my shield during the first quest; why did they even put this item in the game? The sole purpose of this medal is to undo what Hero Mode does.
5. Cannot skip any additional cutscenes
It was a breath of fresh air when gamers began to play Skyward Sword for the first time and noticed that, unlike previous Zelda titles, we were able to skip a large percentage of cutscenes. There were still quite a number of cutscenes that were not optional but these were few and far in between. Mostly these cutscenes contained valuable information as to what the next step in Link's quest is. Being the fact that Hero mode would indicate this is the second time around for gamers, one would think that these informational cutscenes could then be skipped since we have already been through it all once before. This is not the case at all as there are no additional skip options, and gamers must wade through the shoveling of now pointless information.
If you do decide to give Hero mode a shot against my advice, be sure to check out our regularly updated Skyward Sword Ultimate Wiki Guide by clicking the banner below.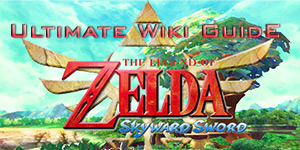 5 Reasons Skyward Sword's Hero Mode is NOT Worth Your Time

,