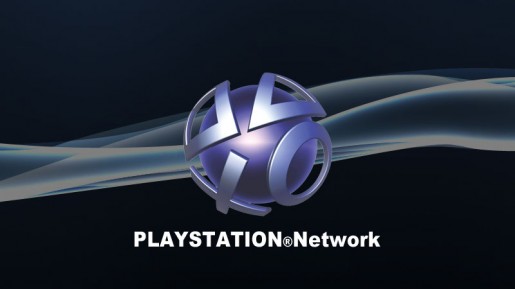 Sony has updated it PlayStation Store for another week. It is here you can see what the new things are on offer this week on the PSN.
One of the major highlights includes that you can purchase Resident Evil 5 Gold Edition for a really cheap price. There are also add on content for games such as Duke Nukem Forever and a ton of new songs available for Rock Band.
*Note all prices in New Zealand dollars.
Release Update: 17th October 2011
Trial & Unlock (PS3)
Sideway: New York $18.90
Full Games (PS3)
Bolt $29.95
Resident Evil 5 Gold Edition $34.90
Warhammer 40,000: Space Marine 1$19.95
Demos (PS3)
DanceStar Party
Minis (PS3 and PSP)
Nocturnal $5.90
Add-On Game Content (PS3)
Ace Combat Assault Horizon
Compatibility Pack 1 (free)
Skill Pack 1 – Mg Cool Down+ $3.90
Skill Pack 2 – Enhanced Dfm+ $3.90
Skill Pack 3 – Enhanced Asm+ $3.90
Champion Jockey: G1 Jockey & Gallop Racer – Special Pack $4.90
Dragon Age 2 – Mark of the Assassin $18.90
Duke Nukem Forever – Hail to the Icons Parody Pack $15.50
LittleBigPlanet 2
Weekend Pursuits Costume Kit $5.99
(Includes the following content, also available separately)
Skier Costume $1.90
Angler Costume $1.90
Caver Costume $1.90
Golfer Costume $1.90
Resistance 3 – Survival Pack $7.90
Rock Band Network
Alaska (2X Bass Pedal) – Between the Buried and Me $2.90
City Of Corruption (2X Bass Pedal) – Amberian Dawn $2.90
City Of Corruption – Amberian Dawn $2.90
Doppelgänger – Freezepop $1.40
Morte Et Dabo (2X Bass Pedal) – Asking Alexandria $2.90
Soy Bomb – Honest Bob and the Factory-to-Dealer Incentives $1.40
The Space For This (2X Bass Pedal) – Cynic $2.90
The Space For This – Cynic $2.90
Your Troubles Will Cease And Fortune Will Smile Upon You – After the Burial $2.90
Your Troubles Will Cease And Fortune Will Smile Upon You (2X Bass Pedal) – After the Burial $2.90
Avatars
Tomb Raider Anniversary
Lara Croft #1
Lara Croft #2
Lara Croft #3
Lara Croft #4
Lara Croft #5
Lara Croft #6
Lara Croft #7
Classic Lara Croft #1
Classic Lara Croft #2
Avatars are available separately @ $0.50 each
Armageddon Riders
Armageddon Logo1
Armageddon Logo2
Avatars are available separately $0.50 each
EyePet Avatars
FrankensteinPet
SkeletonPet
MummyPet
Avatars are available separately $0.50 each
The Studio Themes (PS3)
A Trip into the Unknown Static Theme by Velvet Spectrum vs Megamunden (£1.59/€1.99)
Beckorama Static Theme by Rebecca Johnson (£1.59/€1.99)
Peckham-on-Sea Dynamic Theme by Paintshop Studio (£2.39/€2.99)
Themes (PS3)
Abstract
3D Shapes $2.90
Abstract Rings $2.90
Mood $2.90
Games
Rochard Theme 1 (free)
Rochard Skyrig Theme (free)
Nature
Virtual Landscapes $2.49
Places/Landmarks
Flying Tiger Themes – Frisco Sunsets $3.90
Dynamic Themes (PS3)
Abstract
3D City $3.90
Blue Lasers $3.90
Colored Smoke $3.90
Starfield Theme $3.90
Games
My Pet Zombie: Back Alley! $3.90
Nature
Great Life Theme $3.90
Secret Pond Theme $3.90
Relaxing Street Theme $3.90
Dynamic Starfield Theme $3.90
Volcano And Lighting Theme $3.90
Wallpapers (PS3)
Dd Heroes Wallpaper (free)
Rochard Wallpaper 1 (free)
Rochard Wallpaper 2 (free)
Sideways New York Wallpaper 1 (free)
Sideways New York Wallpaper 2 (free)
Sideways New York Wallpaper 3 (free)
Sideways New York Wallpaper 4 (free)
Videos (PS3)
Access TV – Episode 004
Free Realms Trailer
Real Steel – Promoted Trailer
Sonic Generations Megadrive Era Trailer
Sideway: New York Trailer (SOE)