Originally released in 1994 for the Super NES™ console, Mega Man™ X is widely recognized as a classic of the 16-bit gaming era. Starting this week, Wii™ owners can discover – or rediscover – the game's timeless platforming fun via the Virtual Console™ service.
For a different brand of retro-styled action with a contemporary twist, players can also try out a demo version of BIT.TRIP CORE, now available for download on the WiiWare™ service for zero Wii Points™. Have you always dreamed of having a cute little baby to lovingly care for? Now is your chance in My Little Baby. Your little bundle of joy smiles at you gleefully, and you have to do everything you can to make sure it develops and grows in a healthy manner. Changing, bathing and feeding are as much a part of your duties as is shopping, preparing meals, rocking your baby to sleep, playtime, dressing and teaching it to crawl and walk.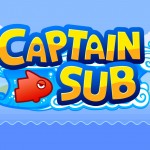 Meanwhile, new hand-held game offerings for the Nintendo DSiWare™ service include GO Series Captain Sub, a treasure-seeking underwater adventure that can be enjoyed anytime, anywhere on the portable Nintendo DSi™ system.
The entire orchestra follows your performance of 15 great classics in Music on: Learning Piano Volume 2. By playing each day, your ability may increase. Earn the bronze, silver and gold medals for each song, completing all different levels. Songs include classic compositions by Bach, Tchaikovsky and Chopin.
This Weeks Games:
Virtual Console: Mega Man X;
WiiWare: My Little Baby, BIT.TRIP CORE (Demo);
DSiWare: GO Series Captain Sub, DodoGo! Robo, Music on: Learning Piano Volume 2