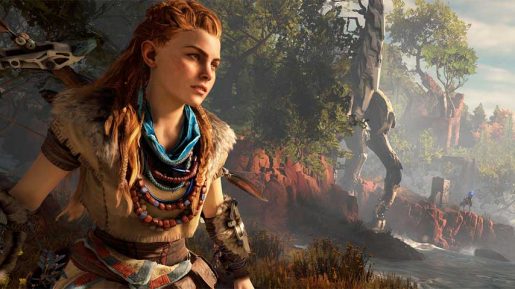 Both Horizon: Zero Dawn and The Legend of Zelda: Breath of the Wild are open-world action RPGs. The sad part is that both games are releasing around the same time.
During an interview with Financial Post, Horizon: Zero Dawn's director, Mathijs de Jonge, talks about the challenge of the game releasing alongside The Legend of Zelda: Breath of the Wild and the Nintendo Switch console.
He said: "It's something we have no control over, so we've just been working really hard to get this where it is now. I'm personally very happy how it shaped up and we'll see how well it does."
The game is a PS4 exclusive and more people own a PS4 than a Wii U and soon to be released Nintendo Switch. Horizon:Zero Dawn should be able to find an audience since not everyone can afford a Switch to play.
The game will be out on February 28th in North America and March 1st in Europe. Zelda and the Nintendo Switch is out on March 3rd. Later in March also comes Ghost Recon: Wildlands and Mass Effect: Andromeda.