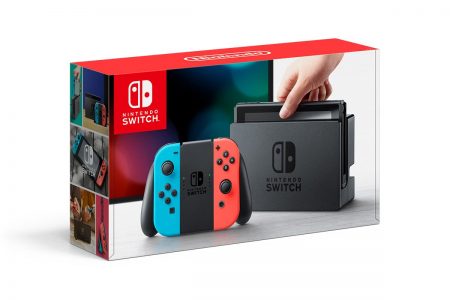 When a new console comes out, many people expect to see game bundles available at launch. Well the Nintendo Switch has no games packaged in for its $299 price tag.
During an interview with Gamespot, Nintendo's Reggie Fils-Alme tries his best to explain why the Nintendo Switch has no game bundle at launch. It sounds like a financial decision more than anything else.
He said: "We wanted to enable the consumer to buy the software they want, to look to get to the most approachable price point we could get to. That led us to a $299 price point".
He went on to say that they looked at this from a financial perspective. The Joy-Cons are a new piece of hardware/technology and they didn't want to price it lower than $299.
He also said that if they did bundle in a video game, the price would have had to be higher than $299. They didn't feel comfortable pricing it at $349 or $399 so $299 without a game bundled in was the best option.
Many people thought/hoped that at least one game would have been included. The Legend of Zelda: Breath of the Wild or 1-2 Switch are possibly two games that could have been bundled with the system.
It's likely retailers will have their own unofficial game bundles when the Nintendo Switch releases on March 3rd, 2017. The price for the bundles are likely to be around $360 from retailers.