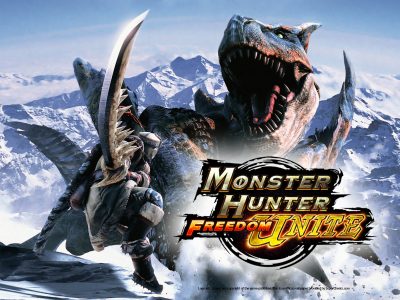 Considering it is the last week of the month, we pretty much knew what we would be getting added to the Instant Game Collection this week for PS Plus. Late last month, we got the full list of March games and the only one remaining was Monster Hunter Freedom Unite for PS Vita, which is joining the Instant Game Collection starting tomorrow.
Tomorrow also starts the final week of the Spring Fever sale for PS Plus members. This brings us one brand new game with the introduction of Fez to all three PlayStation platforms for the first time. There is also a Bioshock themed sale as part of it in honor of the release of the second episode of the Burial at Sea DLC. The following are on sale this week, with the PS Plus sale price listed first.
Fez (PS4) $10.39 $12.99
Fez (PS3) $10.39 $12.99
Fez (PS Vita) $10.39 $12.99
Bioshock $5.00 $9.99
Bioshock 2 $5.00 $9.99
Bioshock Infinite – Burial At Sea – Episode 1 $7.34 $10.49
Bioshock Infinite – Columbia's Finest Pack $2.44 $3.49
Bioshock Infinite – Clash In The Clouds $2.44 $3.49
Lastly, Tomb Raider for PlayStation 3 and Dead Nation: Apocalypse Edition for PlayStation 4 will be leaving the Instant Game Collection on April 1, so get them downloaded before then!