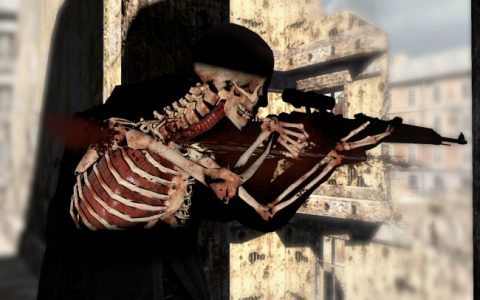 Following hot on the heels of Sniper Elite V2's standalone expansion Nazi Zombie Army and just before it's all-inclusive Silver Star edition, 505 Games has announced the franchise's next entry. Sniper Elite 3, as it's currently called, was revealed earlier today and the game is set to hit both current and next-generation consoles.
505 Games believes that V2's 1.1 million sales tell them that there is potential in pursuing more installments.
Following the worldwide success of Sniper Elite and Sniper Elite V2 released on PC, Microsoft Xbox 360 and Sony PlayStation 3, 505 Games believe in the extremely high potential of this brand.
While no gameplay details were given just yet, we can expect to see Sniper Elite 3 release on PlayStation 3, Xbox 360 and next-generation consoles. Stay tuned for more info as it becomes available.