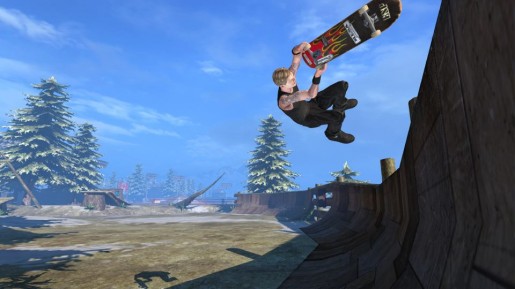 To celebrate the release of Tony Hawk's Pro Skater 3 HD DLC, Robomondo has released a few new screenshots for you to enjoy.
The Tony Hawk's Pro Skater 3 HD Revert Pack DLC hits tomorrow on PSN and Steam. The DLC should be out sometime on December 5th on XBLA. Not only does it include the revert feature, you get Airport, LA, and Canada levels from the third game. You also receive four new skaters with Geoff Rowley, Steve Caballero and two members from Metallica (James Hetfield and Robert Trujillo).
The price of the DLC will be $4.99.
Check out the screenshots below: