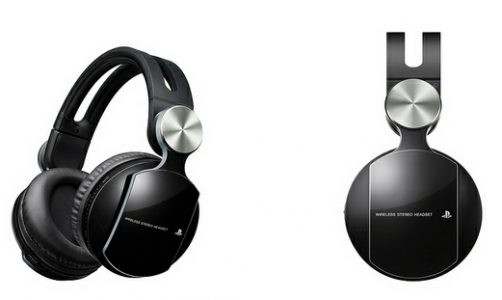 In anticipation for E3 this Monday, Sony has revealed the newest piece of hardware in their long line. This particular iteration is the second 7.1 surround sound stereo headset to be released for the Playstation 3. Not only will this headset be supported by the Playstation 3, but also the Playstation Vita and any other 3.5mm compatible device you may have. It is set for release this fall, and will cost $149.99 when it does. We have included a full feature list below. This new headset will include these features, as well as all of the original PS3 Wireless Stereo's features.
Higher fidelity speaker drivers for dynamic sound
Preset Modes to optimize your audio experience for select gaming genres, movies, and music
Hidden noise-cancelling microphones deliver crystal clear voice chat and allow for a more streamlined design
Compatible with your PS3, PS Vita, favorite mobile device or MP3 player (connects via built-in 3.5mm audio jack and included auxiliary cable)
BassImpact technology [which] translates bass sounds into 'pulses' around the earpads of the headset.
Now for those of you who have the original headset and have been having problems with it, Sony has noted that they will be releasing a new firmware update to fix the unintended issues that were brought upon as a result of v4.10. No release date has been given for the upcoming firmware update, but Sony appreciates your continued patience on the matter.