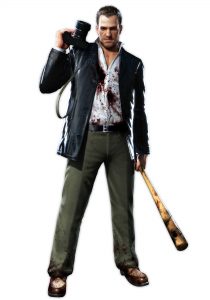 Could there be a new Dead Rising game announcement coming at Spike TV's Video Game Awards? Well according to a post on Dead Rising's Facebook page there could be.
I'm getting packing for my new adventure – camera, notebook and baseball bat. What else would i need for a break in paradise? – Frank
The mysterious post hints mentions a "break in paradise"; could this mean that Frank West is heading to a tropical location a la Dead Island? Or what about the possibility of a giant cruise ship? No official statements have been made from Spike representatives but with little things like this popping up on the web in the coming days, anticipation is definitely running high.