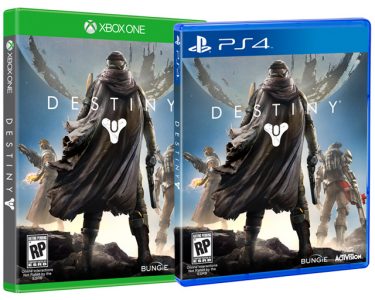 Activision released a press statement just moments ago revealing the upcoming release of Bungie's next space epic, Destiny.
Officially revealed earlier this year, Destiny showcases the next game between talents at Bungie from the Halo franchise as well as industry veterans at Activision. The first title in the four-part series is slated to be arriving across multiple platforms soon next year.
How soon is soon exactly? Bungie has just released a new press release that offers a bit of certainty to the release window. While not the 'early 2014' release we were hoping for with the beta release, this still gives the team at Bungie plenty of time to get the game ready to go gold across both Sony and Microsoft platforms.
Today, in partnership with Activision, we are proud to announce that the worldwide launch of Destiny will happen on September 9th. Accordingly, the Destiny Beta will kick off in the summer of 2014, available first on PlayStation 4 and PlayStation 3.
If you haven't gotten your chance to register for the beta yet, there's still time. Retailers such as Gamestop are still offering access to the Destiny beta with every preorder.