Here is Just Push Start's list of the best new features to be in Modern Warfare 3 that have been revealed so far. The list has some incredible features, from new modes to things that will help the game stay problem free, that will make many gamers jump with joy at the prospects. So here are the best new features in Modern Warfare 3:
Survival mode
The feature many thought was missing from Modern Warfare 2 was a form of the fan favourite Zombie mode. While that won't be in Modern Warfare 3 Survival mode will be which draws on the same constant survival gameplay as Zombies. Spec Ops Survival mode will be a wave survival mode set on all of games multiplayer maps. This will be another section for players to enjoy when they get the game and with the success of Zombie mode, it is certainly a feature to look forward to.
Killstreaks redone
One thing a lot of people found they didn't like in Modern Warfare 2, Infinity Ward's last Call of Duty title, was the killstreaks system. Black Ops went some way to improving on the killstreak system by making killstreak reward kills not help the player towards new rewards but it still didn't feel perfect. Robert Bowling the Creative Strategist at IW has recently announced that the team has "changed the entire way the killstreak system works". While no details have been revealed a change to the old system will be a refreshing feature for all Call of Duty players.
Removed annoyances
Modern Warfare 2 had a few features that made many players annoyed the top example was Commando, the knife lunging Perk. Blacks Ops constantly had guns and perks being tweaked and nerfed but it seems Infinity Ward are topping that by removing things that players hate.
Bowling revealed via Reddit that MW3 won't have OMA, Commando, Overpowered Explosives, Nukes, Last Stand aka Second Chance perk. With overpowered and annoying features gone players skill will now be more apparent and this can only be a good thing.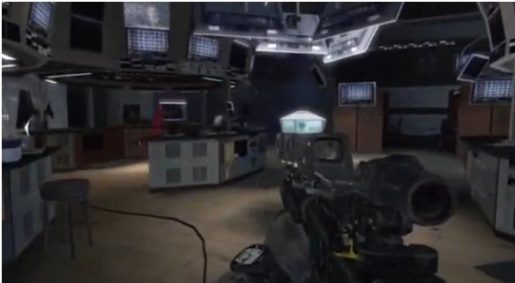 Two scopes
One thing revealed in the "Black Tuesday" mission gameplay was the ability to have two scopes on the same weapon. The screenshot above shows the gun with the two attachments a red dot sight and a scope. With a quick flip the character was able to add or remove the scope in front of the guns red dot allowing for pinpoint accuracy at both ranges. The amount of times when playing a player wants more or less of a scope this feature will be not only helpful but really welcomed by many.
Quickscoping is back
While it is apparently still "changing at this stage" Bowling has stated that "Currently, you can still quick scope in Modern Warfare 3". While many were happy to see the back of Quickscoping it also put a big section of the community off the game. To me if someone can hit me with a sniper from the close range they were on MW2 before I manage to kill them with an automatic weapon, well done to them. This is the reason it's good that the feature is back as the whole community will be able to play and enjoy the game in the way they want.
More post-release support
While some of MW2's game breaking glitches were eventually fixed it took Infinity Ward some time to sort the problems out but for Modern Warfare 3 the team is aiming to "extend our post launch support". MW3 will also benefit from the 'hot fix' updates that Treyarch brought in for Black Ops which will allow small fixes to be added without the need for a full downloadable patch. The combination of more support and the hot fix feature will result in a game that has its problems fixed faster as less content will have to undergo Sony and Microsoft's certification processes.
Overall it seems Infinity Ward has seen the mistakes they made with Modern Warfare 2 and fixed them as well as taken ideas created by Treyarch and improved upon them. Hopefully other features such as a fully working Theatre mode, new attachments and dare I say it dedicated servers head Modern Warfare 3's way but even with what has already been announced it is definitely a game to get excited about!
Modern Warfare 3's Best New Features

,