Mon Highlands – Central Region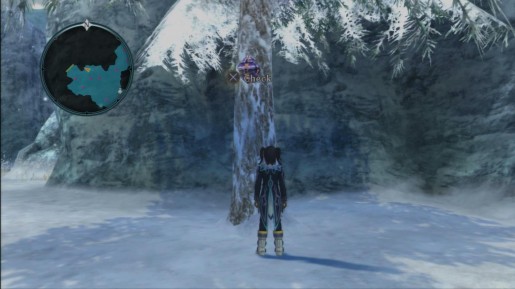 Item: Sideburns
Mon Highlands – North Branch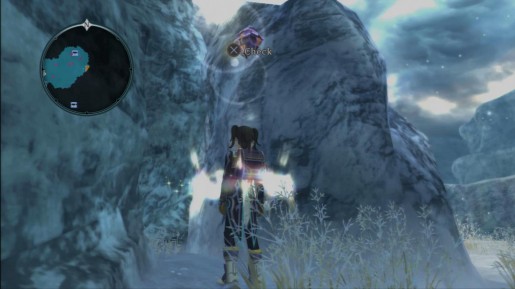 Item: Skill Tome: Joyful Gains
Note: To reach the North Branch, you must pass Silver Cave. The treasure is located behind a rock.
Barnauer Highroad – Northwest Region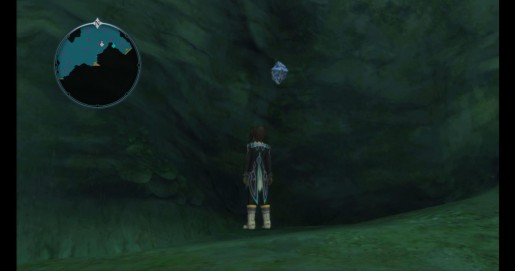 Item: Skill Tome: Warrior's Above
Barnaeur Highroad – Southwest Region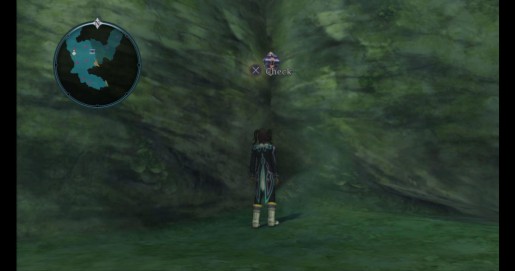 Item: Devil Wings
Orda Palace – Entrance Hall 3F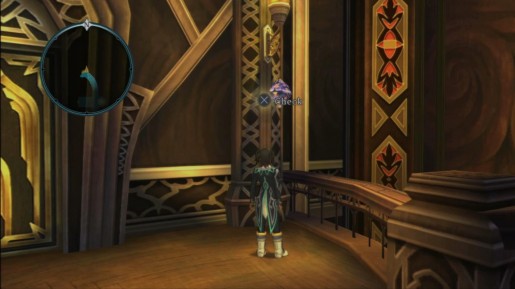 Item: Party Hat
Orda Palace – Palace Center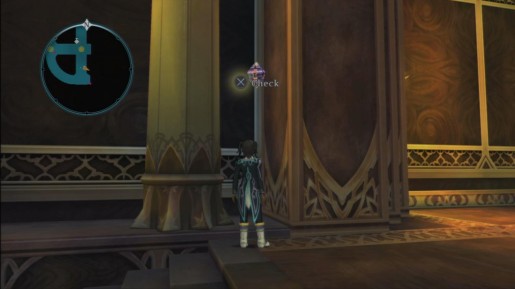 Item: Skill Tome: Absolute Defense
Tulea Tundra – South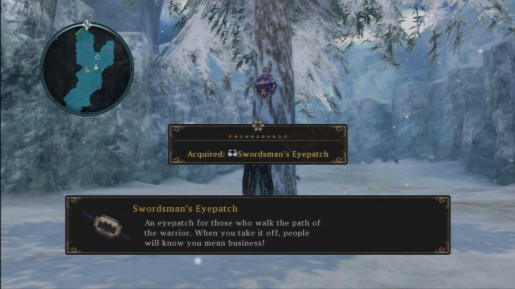 Item: Swordman's Eyepatch
Note: After Muzet your joined you, look for the treasure hanging on the tree to your left.
Tulea Tundra – North Region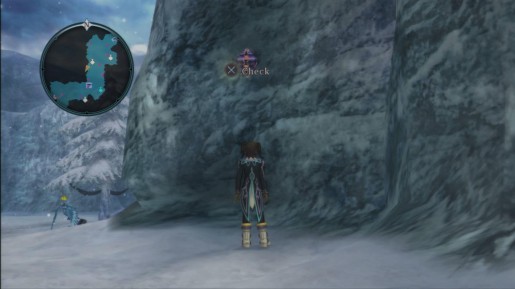 Item: Omega Elixir
Note: Near the entrance to Kukhar Ice Caverns
Kukhar Ice Caverns – Central Region
Item: Rosy Cheeks
Kukhar Ice Caverns – North Region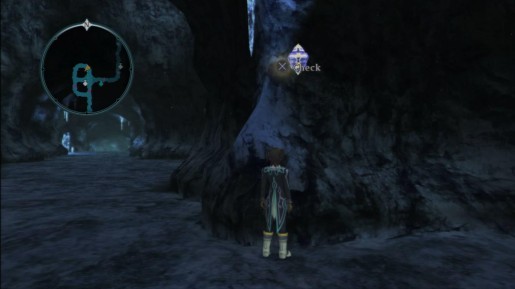 Item: 10,000 Gald