Exclusives are great until they're forgotten by time. To this day, there are countless games I own and remember growing up with that are simply not available on any other platform. This makes it hard, especially for fans of bigger franchises, to see every game in the series. While some players have criticized the current port mentality, a thought that is totally fair, for some games like SaGa Scarlet Grace: Ambitions, it makes total and complete sense. With it being the latest entry in the SaGa franchise, does it hold true to what fans love or is it perhaps better left on the Vita?
SaGa Scarlet Grace: Ambitions has a rather interesting tale. It takes place in a world that is controlled by a number of star gods. One of the gods, later known simply as the Fire Bringer, betrayed the other gods by giving the gift of fire. This later resulted in the Fire Bringer being defeated and starting a cycle of fighting and defeating the god and its monsters. For this adventure you're a bit into the cycle and have one of four characters to choose from.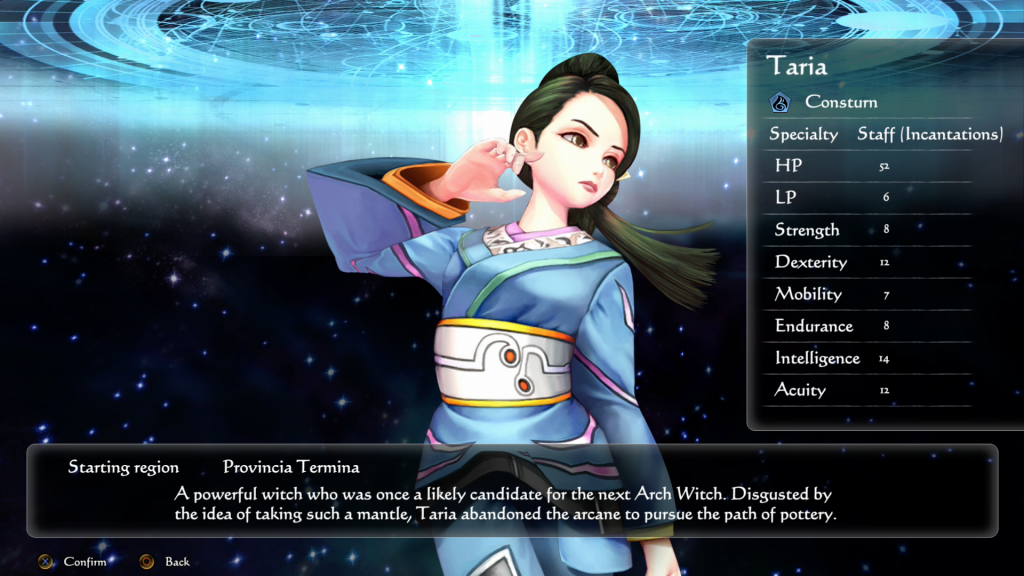 Each character has its own play style, which based off the questions you'll receive a recommendation, though you're free to pick whomever and can also somewhat alter the story based off the adventures you've already experienced. Every character is also given their own arc, personality and unique charms, giving players a reason to give this adventure multiple play throughs. Where things start to fall short isn't the story, as much as the rough introduction.
Having played a good number of RPGs, SaGa Scarlet Grace: Ambitions can feel overly simple and the combat could be significantly better. Most of the story is told through cutscenes and events happening on an overworld. For the most part, you go to various locations and either fight and/or talk about something, followed by going to the next location. Progression is fairly easy to figure out and you don't need to do every cutscene if you don't want to, though you will miss out on some things.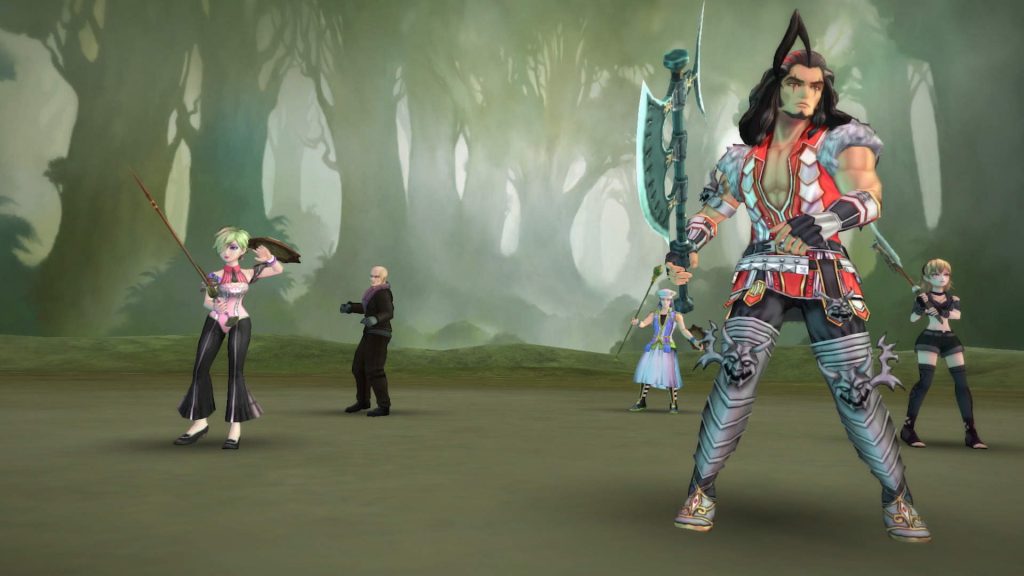 Combat is oddly hollow. Unlike traditional turn based games, there is a set order, but here you have a finite amount of stars that can be used across your various characters. Every attack has a different cost, meaning you can use one star attacks with every character or possibly a single five star attack if you feel that is more advantageous. Based off the flow of battle, teammates might join in an attack that reduces the cost of attacks, along with learning moves as their experience grows.
Most fights hinge on your ability to read the situation and act accordingly. Here it can actually be quite a bit more advantageous to buff/debuff and play to the various mechanics, though brute force can get you through the vast majority of situations. Participating in battles will yield progression for weapons and skills, forcing players to think long term if they want to be successful. It's an RPG that punishes mistakes both on and off the battlefield, so if you don't want to plan ahead, this might not be worth it.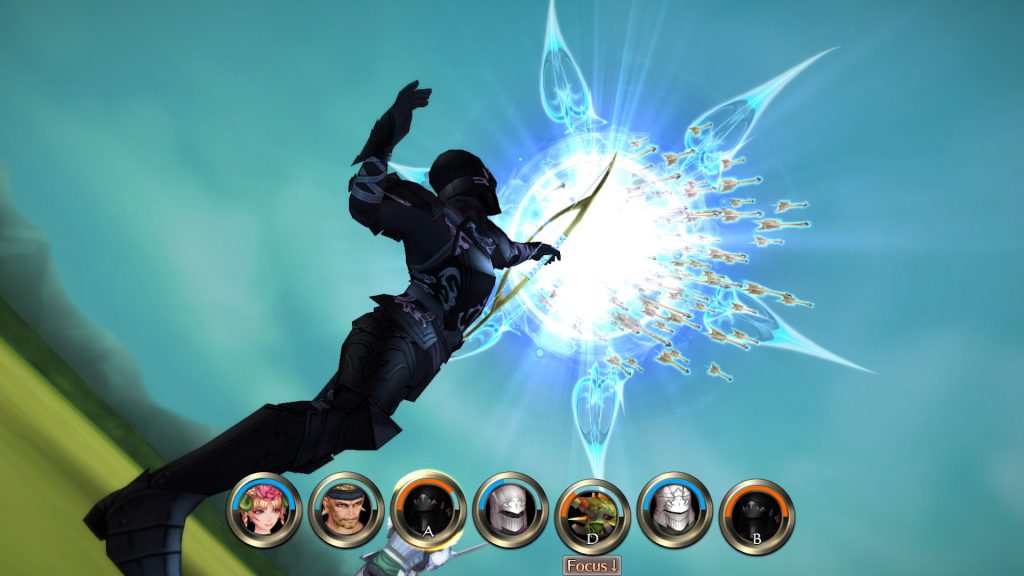 Where SaGa Scarlet Grace: Ambitions really starts to show its age is during cutscenes. Despite most characters looking fine, there is a limited range of emotion and things going on, resulting in a more budget feel. This isn't a deal breaker or even terrible, we've reviewed probably 100 games similar to this in the past, it just isn't the most expressive RPG around.
SaGa Scarlet Grace: Ambitions Verdict
For the most part, SaGa Scarlet Grace: Ambitions is going to appeal to the RPG fan at heart. It has some weird mechanics, a story that takes a while to get going and feels rather dated. This isn't to say you shouldn't experience it, as much as you should know what you're getting into. With the story focusing on rather interesting material and a good amount of replayability, there is enough to see the value in it, but maybe not enough for newcomers and fans of more recent RPGs to bother.