New developers face a lot of challenges. With no track record, voice or real idea of their potential, they need to sell so much more than the game itself. Some do this by making an exciting concept or wowing people in videos, whereas others rely on the genre or love for various franchises to win out. Some succeed, most fail and the rest are forgotten, which is the struggle Dusk Diver faces. With similarities to a number of games PQube published, flashy gameplay and an air of mystery, there is enough to sell the concept. However, even if this is enough to get people interested, does Dusk Diver deliver a sold experience or does it dive to new lows? Here's our Dusk Diver Review.
In a lot of ways Dusk Diver tries to offer a new spin on an old story. You play as Yumo, your average high school girl, who through a series of unlikely events ends up with the power of a guardian or something to that effect. This changes her hair blue, gives her the ability to fight and also reverts the original holder of these powers to their dog form. With such a weird ability, Yumo teams up with them to protect this other world and figure out how to she got the powers in the first place.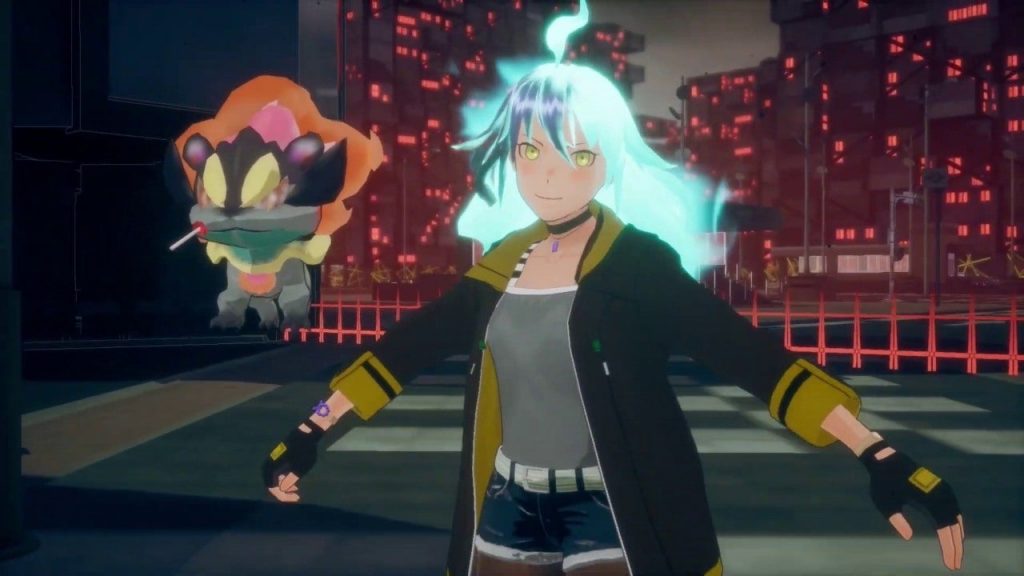 Enjoyment largely hinges on how much you like anime/manga. Seeing a lion dog, komainu or whatever you want to call it with a lollipop in its mouth barking orders is both cute and funny, as are some of the other wacky characters, though it really isn't for everyone. It also requires a fair investment to get to the interesting part, as the first quarter or so is just introduction and none of this is really shocking and relies on gameplay to keep players interested.
Simply put, Dusk Diver is largely a different take on the whole Dynasty Warriors concept. Most of the time you fight a rather large number of peons that do practically nothing to stop you as you hit 300+ hit combos. As you progress enemies get a bit more fearsome, though you also get more options to fight.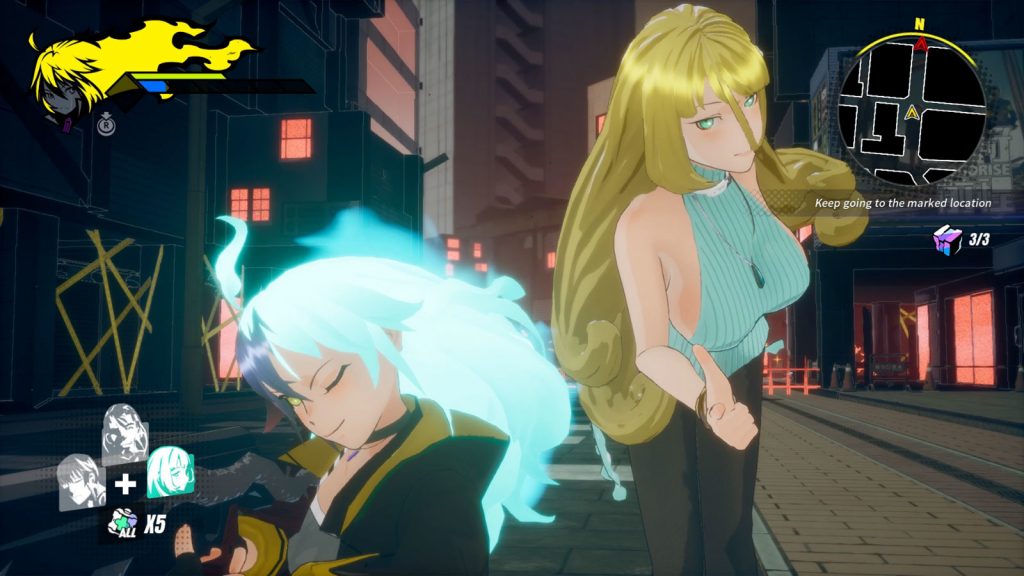 Initially you're limited to two attacks, which can be used to form various combos, a single attack that summons a guardian, a special move that uses their attack and an advanced form. Later combos get a bit more varied, plus there are other guardians and powers you can use to clear out foes. But, for the most part, you'll be pushing one button to dominate most foes. Though, if you're up for it, there is a dodging mechanic that can add some depth given the right situation.
Whatever you choose to do, know that enjoyment is the same mindless domination you see in Dynasty Warriors. So if you want Devil May Cry or even God of War level depth, it simply isn't here. Thankfully, Dusk Diver tries to offer a bit more diversity by adding a variety of mechanics and things to find.
Instead of making foes an endless stream of experience and power that will fuel Yumo to new heights, there are collectibles found throughout the world that grant attribute points that can be used to increase a variety of stats. Every level has a finite amount, which will be noted at the start and upon getting close to it, making it extremely valuable to run around. There are also side paths and other places to go that have various items that you can obtain to give you an edge in battle. That being said, if you're remotely skilled these places won't offer much, if any, value. There are also places you can only progress with certain skills, making it important to revisit on hard and other modes.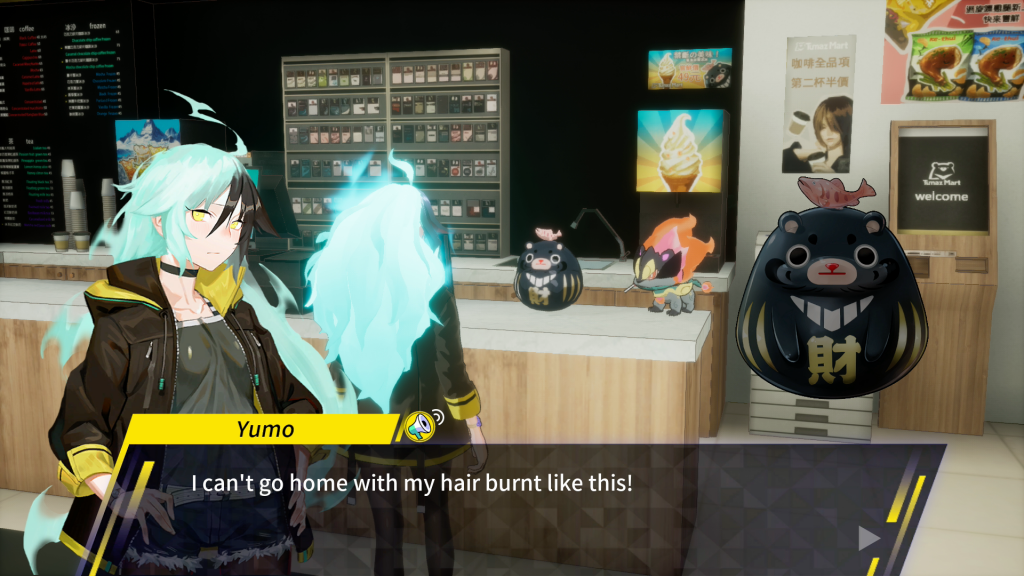 Between missions there is a town to explore and interact with. Most times it exists to give the world a lived in feeling and isn't actually that important. Either you run to the few places you can interact with or where the story asks you to go, with the rest being a pointless space to give you something to do. It won't take long before you just ignore it and push forward to the next challenge, be it stocking shelves or killing monsters in another world.
Part of what causes the world to feel so bland is how dull everything looks. Most stages and the city itself is very simplistic, with even background characters being single colored silhouettes until you get close enough for Dusk Diver to bother giving them an actual form. Stages generally have lifeless backgrounds that rely on monsters to distract you from the bland feeling. It isn't terrible, the actual character and enemies are, if nothing else, interesting, it just doesn't make it the easiest to recommend experience around.
Dusk Diver Review
For the most part, Dusk Diver has rather simple charms. The mindless combat will be appealing for some, where as the mysterious story and cute characters others. Toss in handful of moves and places to explore and it's good, though it doesn't stand out that much. Sure, this isn't enough to break it, I just suggest you know what you're getting into first.
[Editor's Note: Dusk Diver was reviewed on PS4 platform. The game was provided to us by the publisher for review purposes.]