One of the most unexpected remakes of this generation is Deemo -Reborn-. After originally releasing on mobile devices and then landing on the Vita, bringing it to the PlayStation 4 allows more players to see it, along with the giving them a chance to improve their vision. Given all the positive buzz, something you'd expect from a title being remade, it looks to be an absolute must for rhythm game fans. However, given the age and original platform, is it a dated game that has a new coat of paint or is it something you should consider checking out?
Surprisingly, Deemo -Reborn- has something of a story. You play as a young girl that lands in a mysterious room with a tall dark creature named Deemo and a piano. Eventually she finds a sapling and notices it continues to grow as Deemo plays music. As the tree grows, she quickly realizes this could lead to her returning to where she came from but before that can happen she needs to solve puzzles and complete songs.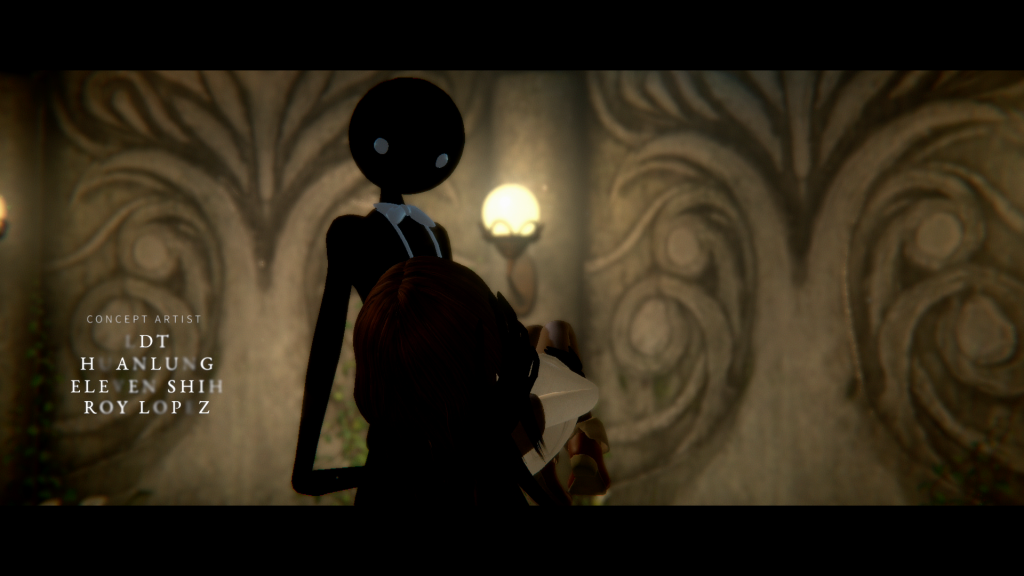 Part of what makes Deemo -Reborn- unique is the rhythm portion helps you progress but a good amount of time is actually solving puzzles and interacting with the world around you. While some require later aspects or additional information you learn later on, most of them make sense or have an obvious meaning. For instance, you can turn lights off and turning them all off triggers a cutscene. Another fairly obvious one is rearranging books. Their spines have an obvious pattern that, when arranged correctly, unlocks a new song.
The rest of the gameplay loop is completing songs. Similar to Taiko no Tatsujin, higher difficulties are less about inputs and more arrangement. Since the controls largely mimic a piano keyboard, as in they're all six of the top row buttons, you need to remember placement and timing if you want to be successful. This can be hard at first, especially if you're not the best at visualizing, forcing players to get used to it. Thankfully, it isn't too hard in the long run, it just requires a fair bit of practice.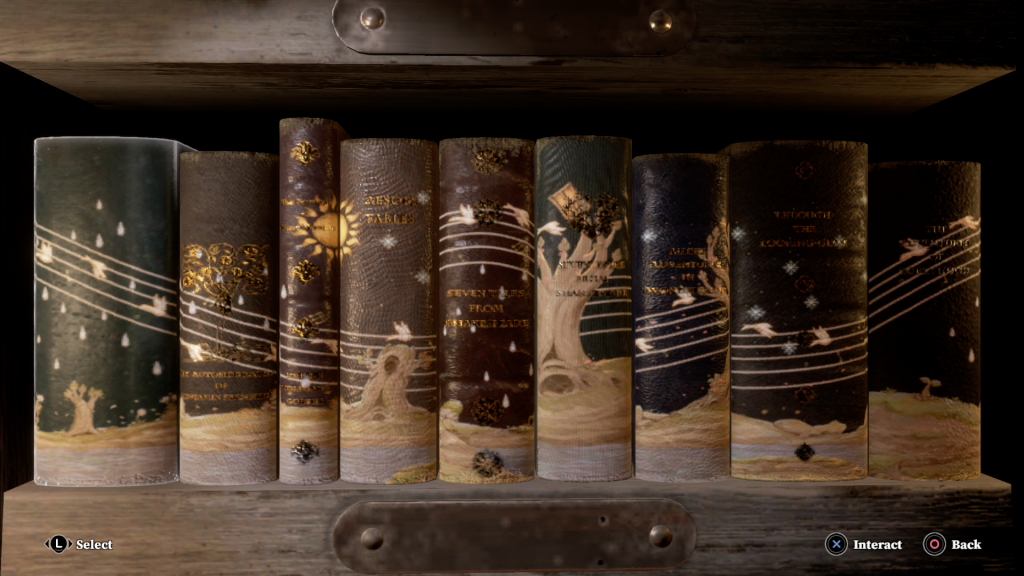 Like a lot of these games, there is no easy way to tell which songs are easy or hard, beyond a rather arbitrary star system. What typically makes more of a difference is arrangement and speed, making some easy songs extremely difficult and vice versa. Fans of the genre know this is part of the fun, it just isn't the best when you're trying to master these controls. As for the songs themselves, there is a good variety of songs from a wide number of genres. Since I wasn't familiar with any of them, it made for a thrilling experience, even if I didn't enjoy every song.
Given Deemo -Reborn- has fairly lax input timing, your ultimate goal is to score charming on every input. Doing so will unlock the a special award. Failing to get charming on one or more inputs but not missing or hitting an input too late will unlock the full combo award, giving players something to work towards. Even if you can finish the song, your next task is full combo, followed by hitting every note at the right time.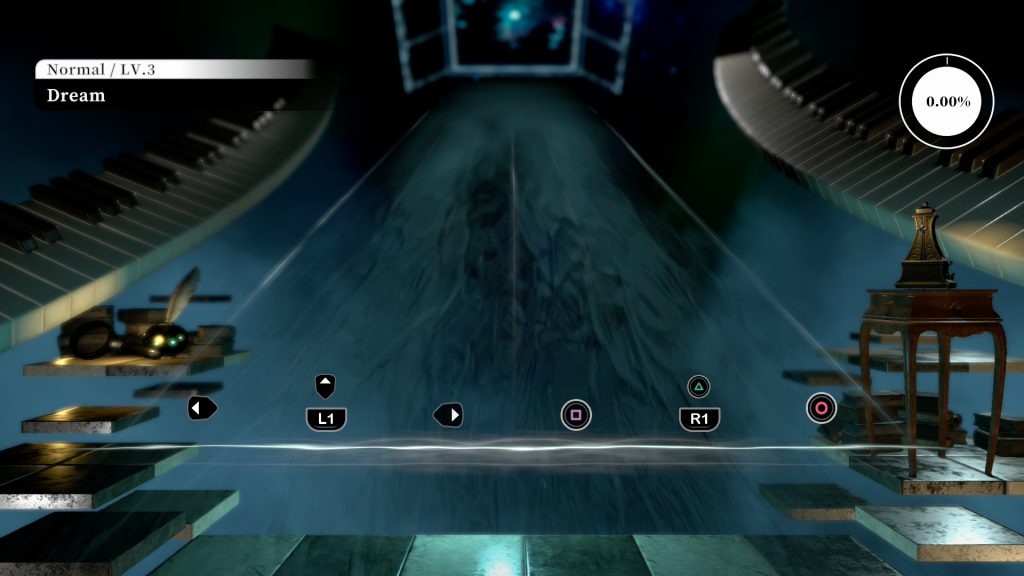 Sadly, Deemo -Reborn- manages to be a pretty and dull game at the same time. Improved graphics add a lot to the world, making it far more interesting to explore, and it also has some lovely album art. Where it falls short is during a stage. All you see are inputs coming at you and a percentage. It isn't as visually exciting as Miku, Persona or even Taiko no Tatsujin, though if you find these distracting it will likely work in your favor.
Deemo -Reborn- Verdict
Given how simple the core gameplay loop is, there really isn't much to say about Deemo -Reborn-. The improved visuals make it easier to suggest and the gameplay is fun enough for fans of the genre. While some might find there is a bit of a learning curve, it's worth it to see where the story goes. So, if you're looking for a new rhythm game or just simply slept on Deemo before, I strongly suggest giving Deemo -Reborn- a go.
[Editor's Note: Deemo -Reborn- was reviewed on PS4 platform. The game was provided to us by the publisher for review purposes.]