It has been a long time since we've seen a new release in The Legend of Heroes: Trails of Cold Steel series. After getting the sequel to the original game about a year later, it took three years for the series to get the next chapter, leaving fans to wonder. Thankfully, players are not going in cold. The first and second title were both ported to the PlayStation 4 in preparation and are honestly a must for anyone looking at getting into the series. With an extremely complicated story, interesting details and solid combat, is the third worth the wait or did it fizzle out during the gap? Here's our Trails of Cold Steel III Review.
Despite saying the other titles are a must, The Legend of Heroes: Trails of Cold Steel III was probably the second, if not the most, robust recap I've ever seen in a story-driven game. Without revealing too much, I honestly felt like I got a better impression of what is going on from that recap than I did playing through a good number of anime games. Characters are introduced, key plot points are revealed and everything is there, nice and easy to understand, making it perfect for newcomers or returning fans who forgot what happened.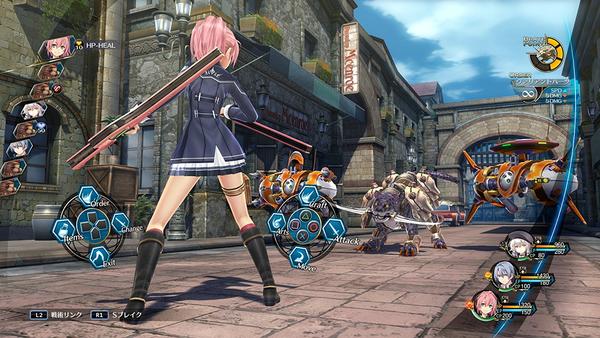 All this immediately comes into play when the story starts sometime in the future. You're at the battle against some seriously hostile forces and right when you run into three extremely deadly threats, you're sent back to a point roughly two years following the events of the second game. A fair amount of this time is spent filling in the gaps. 
At this point, there was something of a passing of the guard, with a good part of the story either giving players an idea of what happened or build to the events that lead to the climactic showdown at the start. There are also some welcome crossovers with characters from the previous The Legend of Hero titles, but it retains the story quality fans not only expect but love. 
Despite the story being relatively, the same, combat received a couple of tweaks here and there. As you might recall, The Legend of Heroes: Trails of Cold Steel is a turn-based RPG and really all about planning ahead. You can see foes outside of combat, allowing you to attack first or attempt to avoid, along with a good number of ways to dispatch them.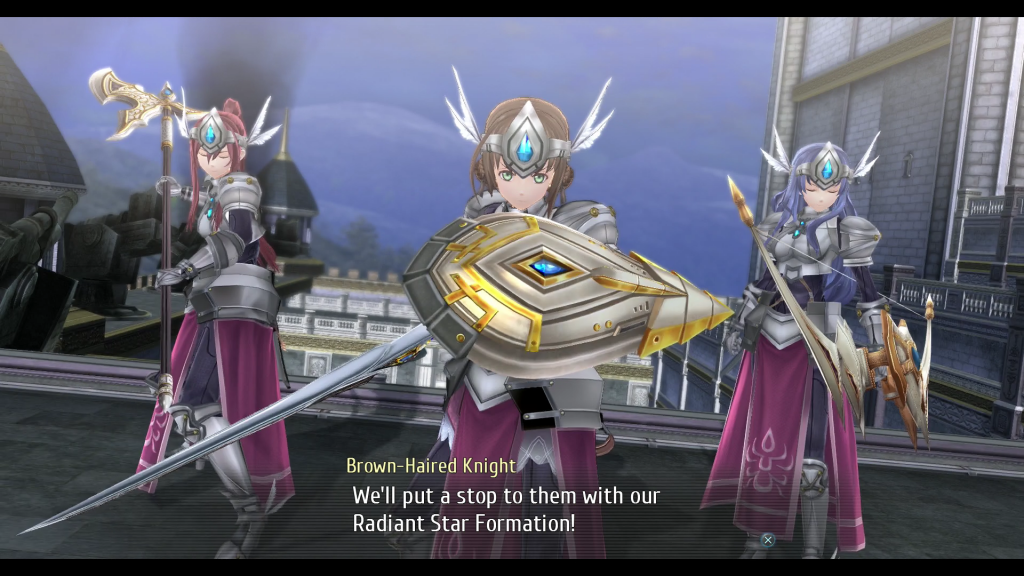 The only real trick that matters is planning ahead. Certain moves, such as arts, are useful and can offer a lot of power but you need to plan for potential enemy placement. Using crafts, a resource you gain from attacking, is extremely useful for quick moves, especially if you position it to hit multiple foes. Often times the best strategy is to go bold by attacking a large number of enemies, followed by picking them off either through normal attacks or potentially other crafts.
Sometimes during attacks, you'll have the option to have an ally do an additional attack. These can be extremely useful and quickly turn the tides, especially if you maximize their potential. Another solid mechanic is counterattacks, a neat move based on punishing misses. So not only will you do no damage, you'll be further punished by taking some yourself. Thankfully, solid tactics are more than enough to prevail, an important element as builds, weapons and using specific moves will determine how well you do, though The Legend of Heroes: Trails of Cold Steel III is open to giving players whatever they want to see.
With five difficulty settings, ranging from a joke to a serious test of skill, you can find the experience that is right for you. Plus, if you're simply not interested in this robust and fascinating story, it can be skipped, just like there is an auto-battle for anyone uninterested in combat. The latter is not enough to guarantee victory but it is enough to grant players more time to experience what they really enjoy.
Even though The Legend of Heroes: Trails of Cold Steel III has a number of improvements, graphics and performance are not among them. While this was expected of the ports, the three games don't look or perform that differently. Character animations are kind of stiff, there is a limited range of motion and it isn't the most fluid or user-friendly game I've ever played. It does feature some more notable improvements like battles feel a bit more dynamic and there are better transitions between the two modes, it can be disappointing for someone expecting a lot from the next-generation version.
Trails of Cold Steel III Review Verdict
Graphics aside, The Legend of Heroes: Trails of Cold Steel III is a story-driven experience that delivers that in spades. It's more than enough to make up for some of the shortcomings and is a more intricate story than you'd probably expect. That being said, if story isn't your thing, gameplay and graphics are nothing special. Nothing about them ruins the experience, they're just not on the same level as the story. So if you want to get sucked into a fascinating world, it's hard to say no, though if you're just in it for the gameplay, you might want to look elsewhere. 
[Editor's Note: The Legend of Heroes: Trails of Cold Steel III was reviewed on PS4 platform. The game was provided to us by the publisher for review purposes.]