Sometimes a concept is interesting enough to hook you. One such game was Neptunia, where it had a lot of things related to the game industry, though it took a while before it really stepped into its own. Another was Mary Skelter. This title took a lot of notable characters from children stories, like Little Mermaid or Gretel, and putting them in a grim setting. It wasn't the first to do this, nor will it likely be the last, though it certainly had some interesting ideas. Enough to where it got a sequel, Mary Skelter 2. With various improvements, the original game and more, is it a must for Switch owners or are you better off looking for another dungeon crawler? Here's our Mary Skelter 2 Review.
Mary Skelter 2 starts with Otsuu, Little Mermaid and Red Riding Hood looking for a blood maiden in a dungeon. After a fair amount of exploration, they locate Alice and a number of other prisoners. Shortly after they were freed, Alice goes mad, obtaining a new mode the blood maidens were unfamiliar with, along with Jack becoming a fearsome nightmare. With so much turmoil, your adventure is to figure out what is going on and escape this dark fate.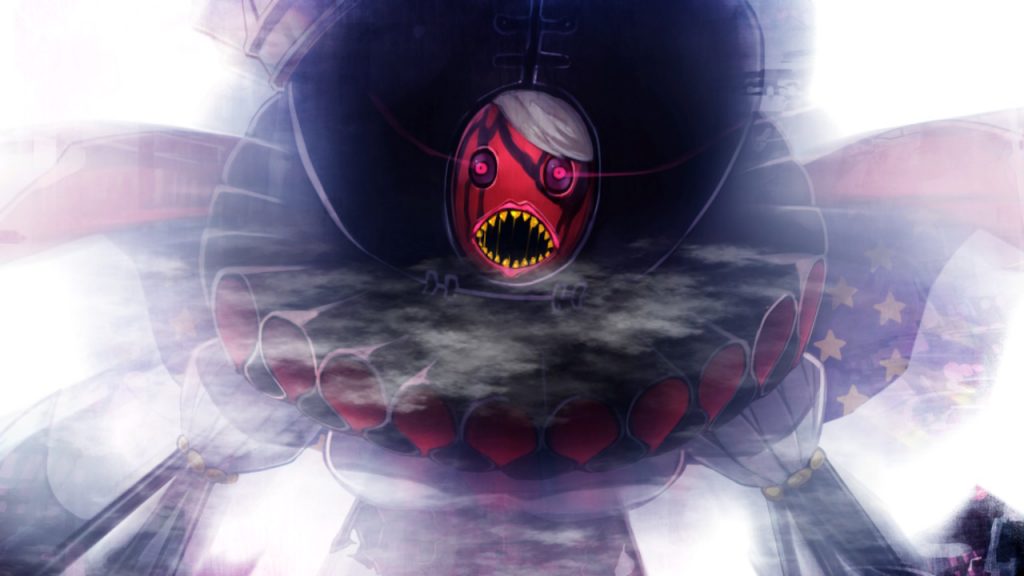 If you're familiar with games like Neptunia, then you honestly know what to expect from Mary Skelter 2. Story often takes a back seat to character interactions, which you'll either love or hate. For instance, the way Otsuu talks to Little Mermaid is like a knight trying to protect their princess, leading to a good number of interactions relating to that. Almost every character has one or two quirks that come up and drive the way they interact with the other characters.
Between story is a rather robust dungeon crawler. After selecting the difficulty you want, which let me start by saying easy is an absolute joke, you're thrown in a rather interesting world. From bright lights and colorful fish to a cold dungeon with mouths moving on the wall, the worlds stand out for their own quirks. It's just a shame that the worlds themselves are not the simplest to transverse.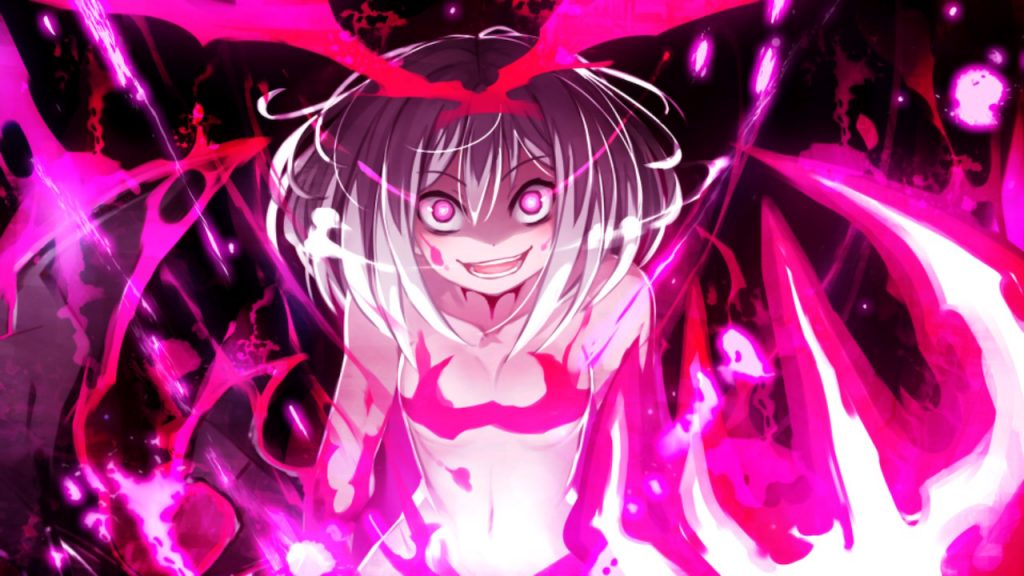 One of the biggest problems with games like this is how the tutorials are presented. Some of this does legitimately stem from the fact that you don't need much of a tutorial after gaming for over two decades and information overload. A lot of fairly simple things are throw into a rather needless tutorial that makes some of the important ones easy to gloss over. One such tutorial is on using dungeon powers. 
Until you realize she can pull things from far away, it's literally impossible to progress in the story. You need to use it to open certain pathways and later it's the only way to get a key needed to go to the next area. Eventually, either through dumb luck, tutorial checking or going online you can figure this and anything else out, it's just a shame it isn't presented in a way that makes it harder to overlook.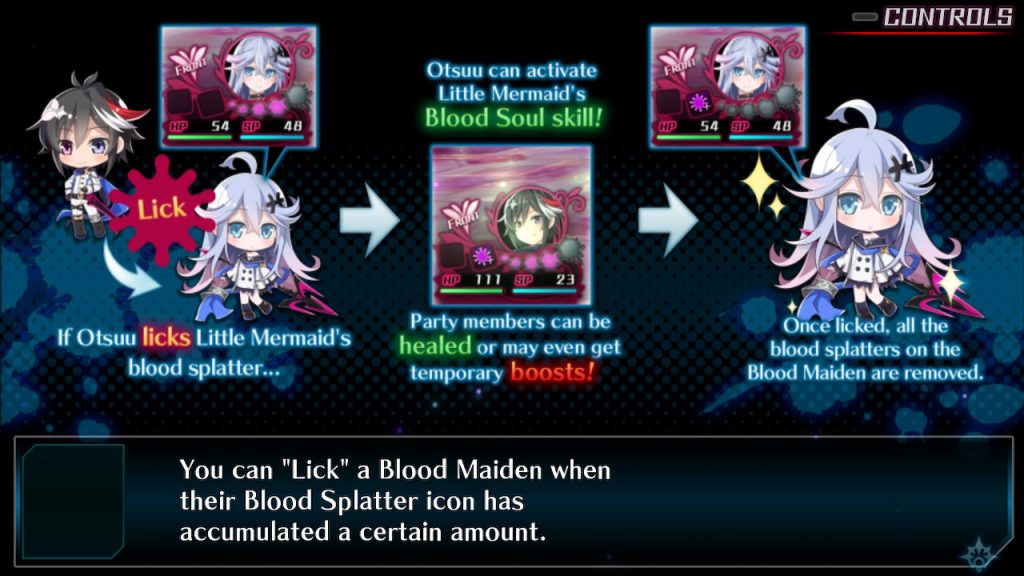 As far as combat goes, Mary Skelter 2 is a typical dungeon crawler with some atypical mechanics. Characters can attack, use magic or items and, if you're feeling frisky, lick blood off other girls. This mechanic and really drenching the girls in blood will help you activate massacre mode, making them more powerful and regenerating some health and magic. It's a handy mechanic, given certain enemies can give you a run for your money.
From there a lot of traditional RPG elements apply. There is a rather basic equipment system, skills can be unlocked and leveled to ensure you have the right abilities for your build and so forth. All these things will determine whether you're successful or unsuccessful, though Mary Skelter 2 tries to change it up with Jack and Nightmares.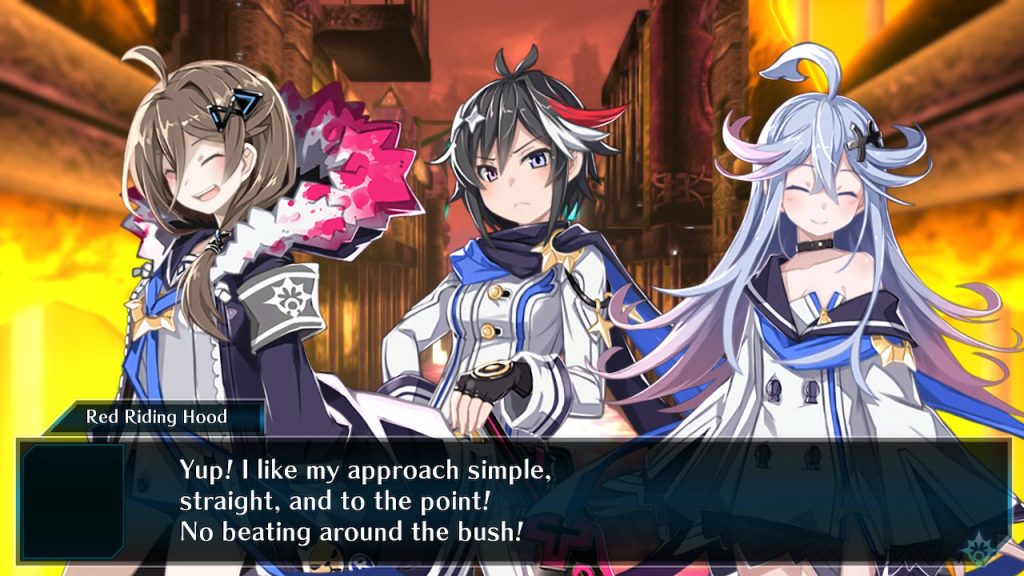 What makes Jack unique is while you can utilize him in combat, failing to control him will result in him going berserk and cause an unwanted game over. Success hinges on playing smart and not relying on the wrong moves to overwhelm your enemy. Another neat mechanic are Nightmares. These are unstoppable monsters that chase you down in a dungeon. If you're cornered by one there is a fight, which can't be won but can stun them. Doing so will allow you to escape and if you get enough range it will cause them to disappear. It adds to the dungeon crawling vibe without being your standard theat.
Mary Skelter 2 Review – Verdict
Honestly, Mary Skelter 2 has some interesting mechanics, interesting girls and a story that has a fair amount going on, it just doesn't have the most appeal. It's the type of experience that would be great for someone looking for a darker version of Neptunia or possibly just enjoys darker stories but the gameplay and mechanics alone can't sell it. That being said, given you get the first game and there is a fair amount in both, it's easy to get the value if this stuff sounds appealing to you.
[Editor's Note: Mary Skelter 2 was reviewed on Switch platform. The game was provided to us by the publisher for review purposes.]