In terms of RPGs, Atelier has always stood out in a rather interesting way. With more uplifting stories, bright visuals and a focus on planning, they're very different from the usual save the world plots. So, when Atelier Ryza: Ever Darkness & the Secret Hideout revealed a new direction for the series, there was plenty to be excited for. With a new theme, delightful characters and plenty of changes, does it retain what makes these games great or has Atelier finally lost its way? Here's our Atelier Ryza: Ever Darkness & the Secret Hideout Review.
Atelier Ryza: Ever Darkness & the Secret Hideout wastes no time in introducing you to the main cast of characters. Reisalin Stout, or Ryza for short, wants to live a life of adventure, with her childhood friend, Lent hoping to prove himself and Tao just wants to learn the secrets of a mysterious book he finds in his basement. Unfortunately, Ryza's headstrong nature gets her in a situation where her, plus her friends and Klaudia Valentz, mysterious women they saved earlier on this adventure, can't seem to overcome. Thankfully, a wandering alchemist and warrior appear to save the day and introduce the three to the larger world.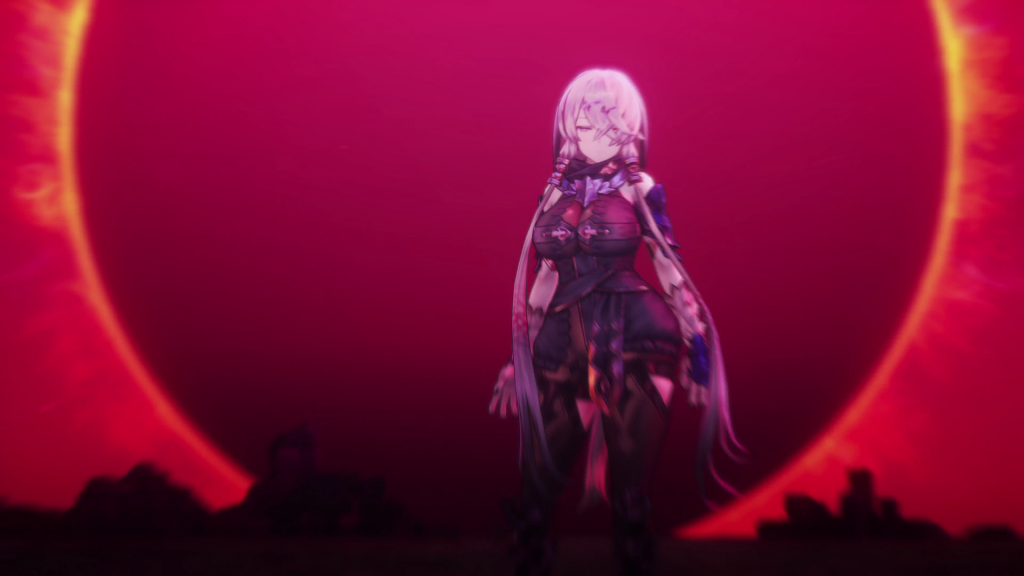 From this point forward the story tries to build on each on figuring out how to accomplish their goals. Due to how they were saved, Ryza becomes fascinated in alchemy and quickly learns she has the talent to pursue it. And, thanks to the wandering alchemist, Empel, noticing Tao's book and the importance of it, opening a path for him to eventually learn what secrets lie inside, along with offering Ryza some much-needed alchemy guidance. And since Empel is sticking around, his partner, Lila, agrees to help Lent become strong enough to earn the respect of the village. It's an adventure that gives everyone something to do and is fairly interesting to see how it all comes together. 
In addition to introducing us to a new world, Atelier Ryza: Ever Darkness & the Secret Hideout introduces a new combat system. This one is a cross between real-time commands and turn-based elements. Basically, everyone has got a turn and during your turn, you can input commands to attack, use magic or whatever else you might need. The more you attack or if you land a hit before entering combat, you can increase the number of attacks you can do on a single turn. It stands out by making things a bit more dynamic, something that is only enhanced by the improved visuals.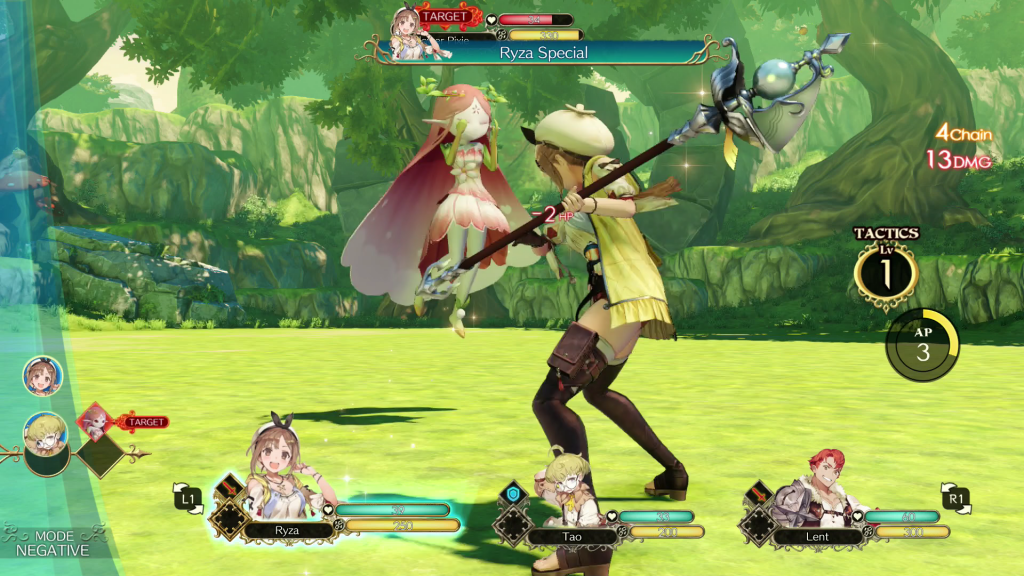 Previous titles were a little on the laggy side, with rather dull worlds. Typically this came from a lack of things in the background, overall color and things of the like. Atelier Ryza: Ever Darkness & the Secret Hideout changes this by making things lush and vibrant. Even the towns and the characters themselves stand out, giving the series a much-needed kick to stand out. But, don't mistake this for Atelier losing its way.
Since Ryza wants to be an alchemist, a big part of the adventure is gathering and crafting various things through alchemy. This isn't terribly different from previous entries, with it ultimately coming down to finding resources and either collecting or hitting them with a variety of tools to obtain whatever resource you need. Once you have what you need, the updated crafting system makes it a bit simpler to know how to craft or make something really potent or figure out what is enough to get the job done.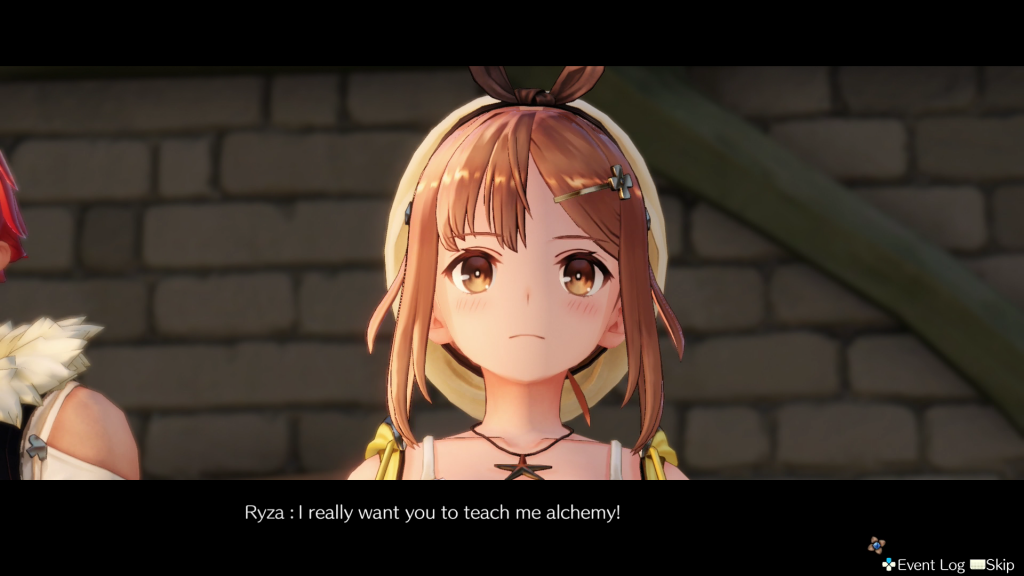 With the alchemy system relying on a system of nodes, the trick is to simply fill the gauge and then utilize the next node. Initially, you'll be limited to the first two and only the most basic level, though it makes it perfectly clear what is required to hit the next level, assuming you wish to achieve it. Some might not like the streamlined process, though it's about time we see it presented in an easier to grasp way. 
Even with a variety of improvements, Atelier Ryza: Ever Darkness & the Secret Hideout struggles to quickly give players control. The first hour or three is basically a long tutorial and introduction to the world itself. Some of this is needed to truly grasp everything you need to do, though most of it is just a way to build the world itself. None of this is bad, it's just that the pacing can sometimes make the introduction of finer elements, combat or even material collection a bit rough. Thankfully, once you get past it the world starts to expand and you have so much to look forward to, it's just that initial bump that is hard.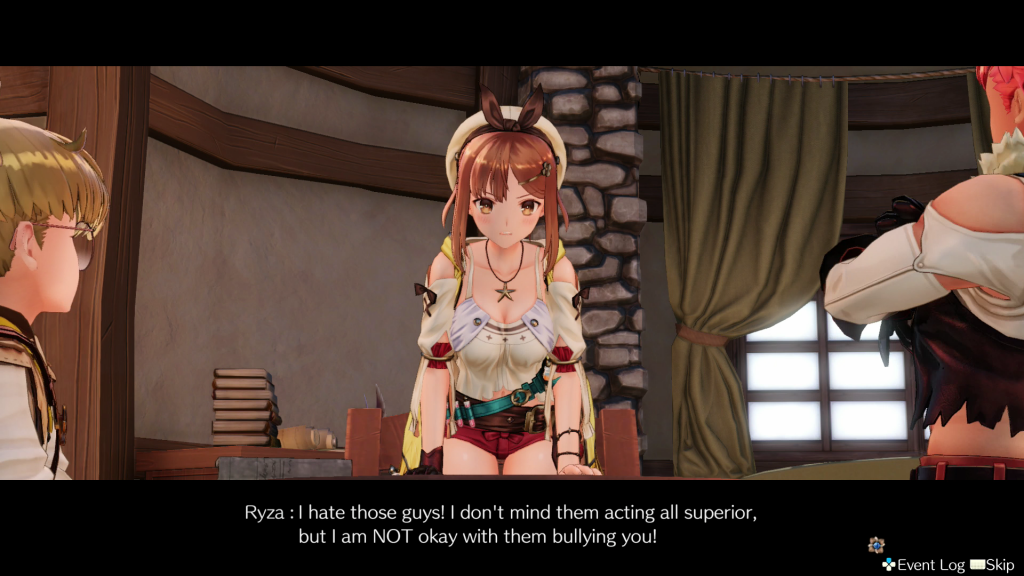 Atelier Ryza: Ever Darkness & the Secret Hideout Verdict
In a lot of ways Atelier Ryza: Ever Darkness & the Secret Hideout is an improvement. Here we have someone who is getting into alchemy because they want to, plus a mysterious plot that is building in the background, making it one of the better stories to date. Toss in improvements to the combat and alchemy system and it gives players a reason to stick around until the end. And, with better visuals, it's really hard to say Atelier Ryza: Ever Darkness & the Secret Hideout is held back in the ways previous titles were. Sure, it could still be better in combat or pacing but it's a massive step in the right direction and something fans and newcomers alike should be able to enjoy.
[Editor's Note: Atelier Ryza: Ever Darkness & the Secret Hideout was reviewed on PS4 platform. The game was provided to us by the publisher for review purposes.]