The trick to having a successful long lasting experience is a nice linear progression. For all the negative things I can say about The Elder Scrolls Online, there is a genuine sense of how you're supposed to improve, overcome and become an unstoppable force. Monster Hunter: World did a great job of building towards greater things, even if there were some extreme rough patches players needed to overcome, it just never hit the levels of difficulty found on previous games. Many expected this, given most previous titles would release a hardcore version with higher tier content, which is exactly what the Iceborne expansion does. Given how accessible this adventure is, is Monster Hunter World: Iceborne a step in the right direction or is it something that appeals to a small number of players? Here's our Monster Hunter World: Iceborne Review.
The introduction to the expansion is handled fairly well, all things considered. Strange movement and unusual conditions lead to you entering a new location filled with new threats and horrors we've yet to see in this version of Monster Hunter. From there, the story sticks to the rather barebones overview designed to flesh out the experience. It's good on a basic level, it just never really stands out. There is less high stakes and more an endless stream of reasons why X or Y is happening, regardless of how systematic it feels.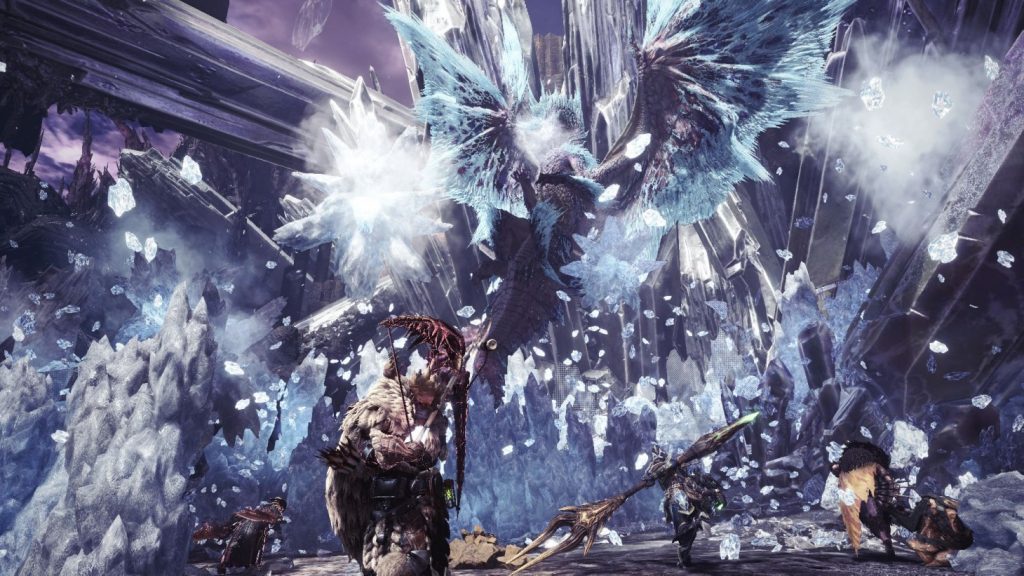 Much to Monster Hunter World: Iceborne's credit, the first master rank mission is about showing how important gear, build and tactics are on this adventure, in addition to correcting some errors. Previously ice was one of the rarest elements, used by some of the least threatening monsters in the game, meaning you didn't need an ice build to overcome a wide variety of threats. After just a couple missions, this mentality is going to show you why you never go against the current. The amount of damage, difficulty overcoming obstacles and so much more goes into reminding you half the battle is simple preparation.
To go with the new monsters, of which there are many that will test your ability to capture, stun and deal with, is new builds, weapons and resources. These allow for different advantages and disadvantages, giving everything a fresh feel. Most of these are centered around the new challenges, less random perks and more things that will allow you to overcome poison or lightning, making things rather interesting. However, that isn't to say everything is amazing. This expansion adds a fair share of largely cosmetic items that don't matter.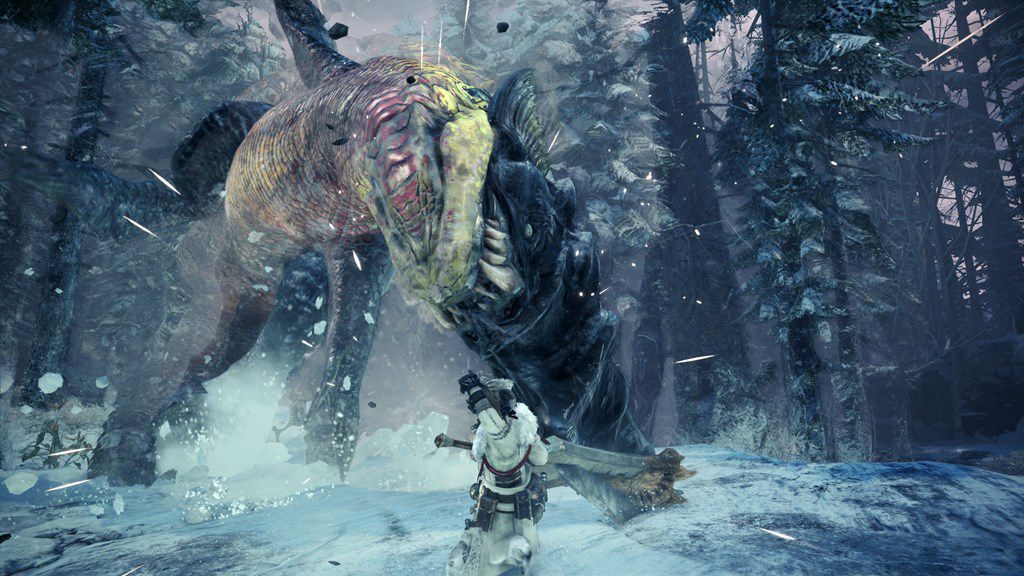 Beyond new threats and gear is the clutch claw. This adds a whole new way to fight monsters by making things more dynamic. Instead of settlings for a quick battle or waiting for that perfect moment to strike, you can pull yourself towards the monster changing the flow of battle. It's a neat resource that might sound simple, yet it changes even the simplest of battles. There are also more cosmetic armors, giving players more control over how they look without having to sacrifice style for power.
Arguably the best thing about Monster Hunter World: Iceborne isn't the new monsters, gear or setting, as much as changing existing fights. Still like Coral Pukei-Pukei and Nightshade Paolumu offer big changes to existing foes, giving new life to previous experiences. It also adds new locations to fight existing monsters, giving them a different flow of battle. Now you can push them over the edge, lure into different traps and get a whole new feel, even if things are largely the same.
Verdict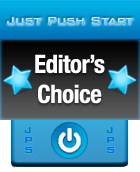 Monster Hunter World: Iceborne isn't perfect but it adds a lot to the franchise. The new monsters, gear and difficulty is the kick in the pants players need to start hunting again. Between new monsters, gear and skills it's hard to say no and you get a great deal of value for the price of the expansion. Even if it could do a bit more, by giving less skilled players a bit more to look forward to, this is an absolute must for anyone who loves Monster Hunter or just wants a harder experience.
[Editor's Note: Monster Hunter World: Iceborne was reviewed on PS4 platform. The game was provided to us by the publisher for review purposes.]