Some genres are harder to get right than others. Something like Dark Souls requires a lot more balance than meets the eye, whereas beat 'em up games simply require accurate controls. Mech fighters tend to be a lot more of the former, making them amazingly divisive titles. Since Daemon X Machina seems to have a pretty good idea of what it wants to do, it might be able to overcome this and achieve success. With thrilling characters, solid controls and plenty of customization, is it the next big thing or just another Armored Core? Here's our Daemon X Machina Review.
Fairly early on Daemon X Machina makes it clear you're joining a resistance against a force known as the Arms of Immortals. The adventure makes it clear what is going on and why it's happening, but it's an oddly character-driven adventure. You'll get to know your other pilots, see their struggle and gain a lot of insight into what is going on. It makes for an interesting adventure, assuming you're willing to invest the time to get past the initial exposition dump.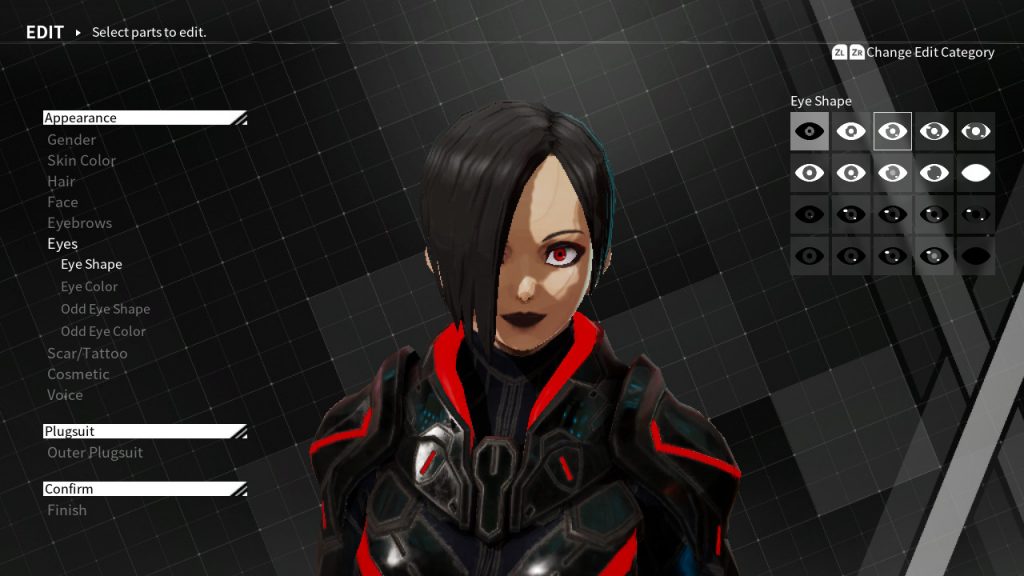 But, before you become a thrilling pilot, it's important to make your character. To start, Daemon X Machina has a fair amount of customization options. You can control most details and make your ideal pilot, be it a buff hero that everyone idolizes or the ever common female sociopath that somehow ended up with a mechanical monster to do her bidding. Odds are you'll not go down the latter path, though I did and it was oddly satisfying seeing her deranged look before heading into battle, allowing me to live out that entirely too common anime trope.
The characters themselves also fill a lot of the common tropes you find in mecha anime series. There are the overconfident pros, the stylish lady and you get the picture. They make for thrilling companions or pointless allies you work with to stop the artificial intelligence from taking over.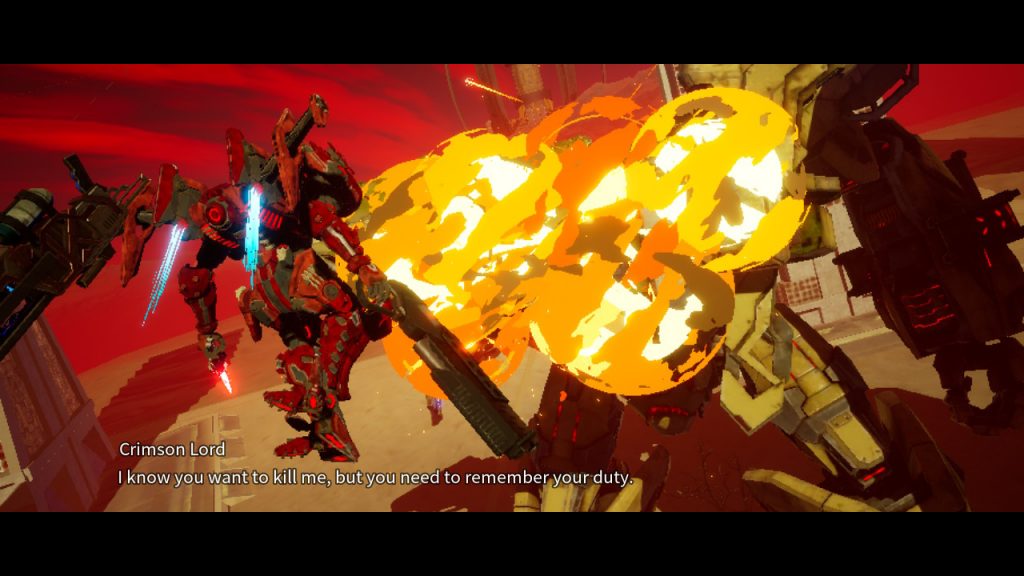 Where Daemon X Machina starts to shine in combat. You're given a lot of control over what your mech can do. From the paint job to build, you have the power to live your fantasy. In my case, I equipped a gun and sword because I genuinely do not want to stop fighting. It worked well for basic units, though more complicated enemies gave me fun for my money. 
Where things started to fall short is how unintuitive the controls are. While I can fly to close the gap, lock on to direct it and use my sword to slice through any opposition, you need to do all these things. Some Gundam games have taken to automating a lot of the process, so a locked on target will be flown to, whereas here you'll move a little bit towards the target but still might end up slicing the air. That aside, it is a satisfying attack and destroying multiple units in a single swing was enough to keep me going.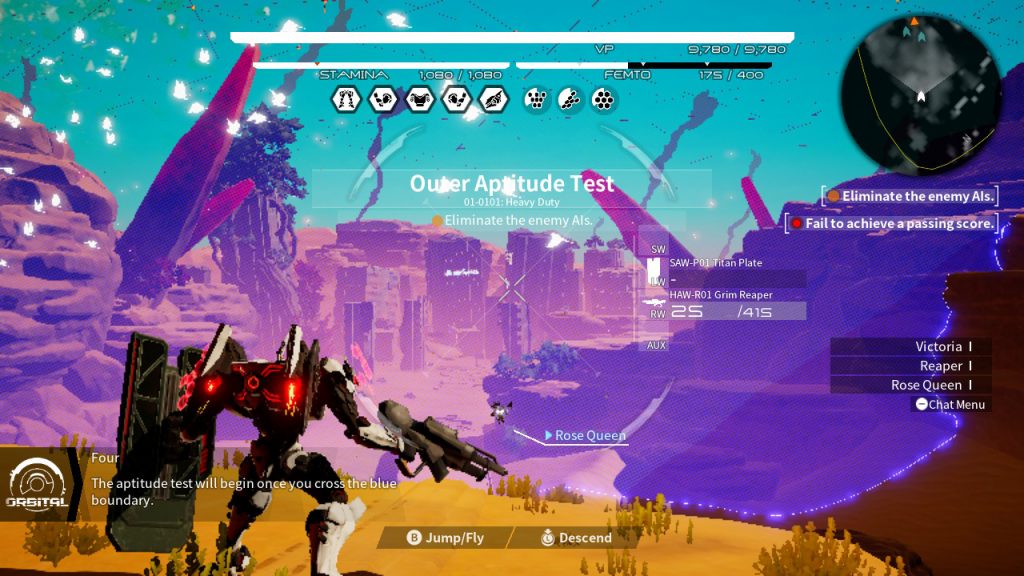 You can also interact with areas, in addition to them being a bit on the brighter side. This doesn't just destroy and abandoned locations or wide-open desert scenes, there are some nice landscapes or places to mess with. The downside is, it isn't the best looking game on the Switch. Outside of the dock, it looks fairly ugly, which isn't a problem on that size scene, but it lacks the same beauty as The Legend of Zelda or other more notable Switch titles.
Despite not being the best thing to look at, it at least performs fairly well. Outside of underestimating attacks, there was no point where I found myself cursing bad controls. There is a way to fly, zip, land, and dash, many of which work better than similar counterparts, even if it falls short in other areas.
Verdict
Honestly, there isn't a whole lot to say about Daemon X Machina. With an average story, enjoyment hinges on how you feel about piloting a mech. It does this fairly well, though it could be more intuitive, making the whole experience okay, rather than amazing. I could easily see an Armored Core fan loving it or even a Gundam fan, it just doesn't have the universal appeal other games manage to have.
[Editor's Note: Daemon X Machina was reviewed on Switch platform. The game was provided to us by the publisher for review purposes.]