Games, as a medium, have started trying to tackle bigger and more complicated issues. Some touch on mental illness, others the fear of the world around us and even a few simply celebrate what it means to be alive. Crystar attempts to look at the world of depression and loneliness in a way that can be somewhat empowering. The idea of tears being a source of power is certainly interesting but it wouldn't be the first game to bite off more than it can chew. With solid gameplay and a variety of interesting paths, is Crystar an experience you need to see or does it sound bigger than it actually is? Here's our Crystar Review.
Crystar starts with two sisters being lost and through an unfortunate accident, Rei kills the Mirai. This causes Mirai's existence to disappear from the world of the living, leaving Rei alone. However, two demons offer Rei a chance to bring her sister back by making a contract with them and obtaining a mysterious substance known as "idea."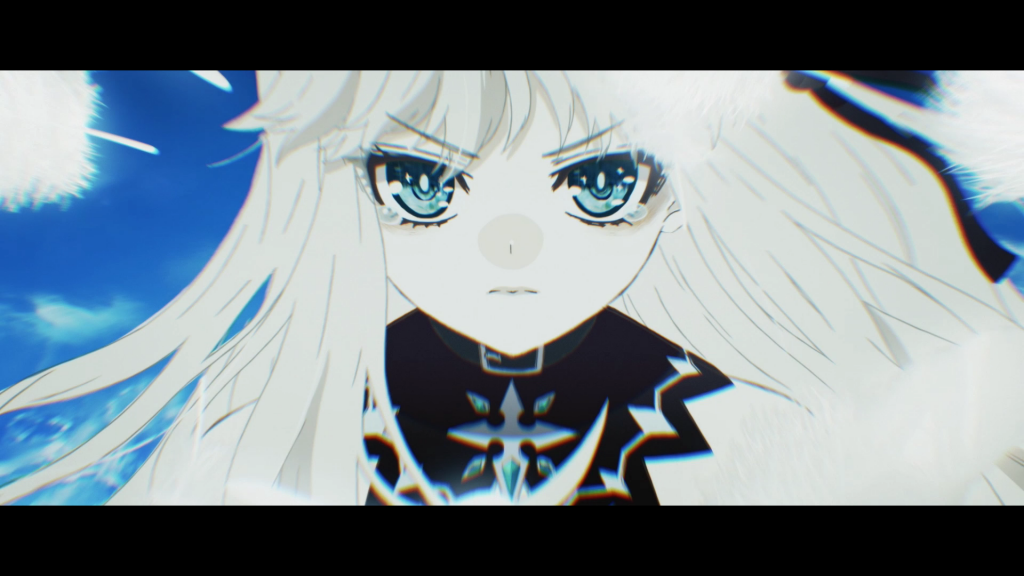 The story itself manages to venture into familiar territory, while still adding some nice details. A lot of this is due to the presentation of certain problems and exploring delicate issues like sacrificing others to get what you want. This pain leads to Rei doing the only thing you can in a situation that is utterly hopeless and beyond your control, she cries.
As the name suggests, crying is seen as something of a power in the world of Crystar. Fairly early on you're told not to waste your tears and there is a plethora of power that can be obtained through torments. These are basically negative feelings that drives Rei to overcome whatever misfortune befalls her. It's a weird mechanic, one that is represented by words appearing that show what they're doing to bring her down and help elevate the experience.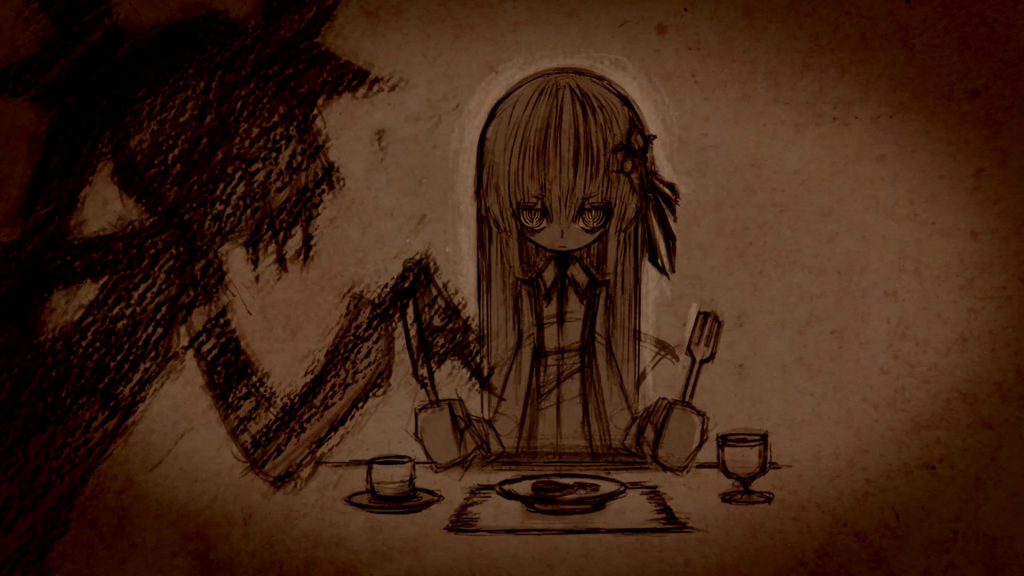 Beyond the core concept of overcoming the negatives in the world around you is an interesting world with charming gameplay. There is a distorted feel to everything around you, giving the world a monstrous and wrapped appearance, without actually being terribly different, along with a myriad of weird foes.
Considering this is an action RPG, fights consist of rushing foes, laying attacks and avoiding their attempts to hurt you. Due to the AI being rather forgiving and the ability to cancel out of attacks, it makes it rather easy to overwhelm your foes. The quickness also makes it a bit more satisfying than other, more rigid, adventures. Here you don't need to carefully plan out your attacks or consider the danger of striking, as much as reading your opponent. When they get ready to attack, you move and when they're open it's time to pounce. It takes some getting used to, but there is always a tell and a way to avoid any unnecessary tears.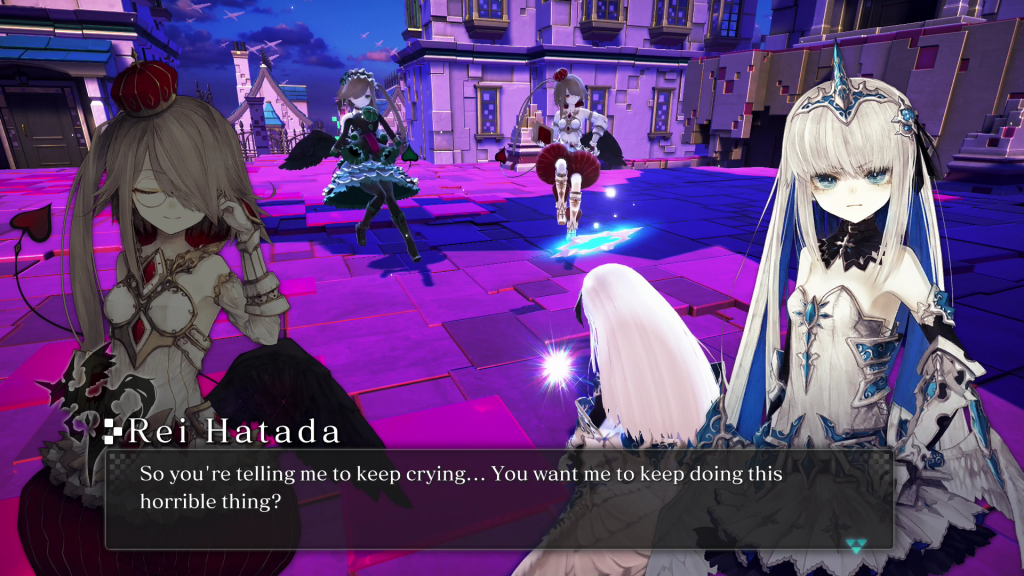 Between missions there is time to play with Rei's dog, Thelema, craft or enhance equipment and remove torments. These scenes are less about the typical camp experience and more about showing the impact the quest is having on her. It's clear this is something she is struggling to cope with and every step might make her a little stronger, but it never gets any easier. From subtle things like how she sits or the look on her face to just seeing the scenes they choose to show, it's clear there is a fair bit more to Crystar than meets the eye.
Verdict
It doesn't matter if Crystar is a bit on the simpler side or that the story has some familiar plot beats, it tells a tale that is insightful. It won't take much to want to reunite the sisters and it's an adventure that rings true for some. Toss in gameplay that might not change the world but is a blast to experience and it's a solid adventure that is easy to see the value of experiencing.
[Editor's Note: Crystar was reviewed on PS4 platform. The game was provided to us by the publisher for review purposes.]