Over the years Platinum Games has stood out by making weird games that, at their core, offered a unique experience. Even some of the less known titles, such as Anarchy Reigns and The Wonderful 101, stand out for a myriad of reasons. Astral Chain looked to be somewhere in the middle and a strong attempt at being more than a just having a lot of style and the mechanics to back it up. With a lengthy story, more mechanics and the style Platinum is known for, is it among the best Switch games or does it try to do too many things? Here's our Astral Chain review:
Astral Chain takes place in the year 2078 where humanity is on the brink of extinction. This is largely thanks to creatures that are trying to corrupt our world and reside in the Astral Plane known as Chimeras. The main source of defense against these threats are the police, who control Chimeras known as Legions. This was working out fine until an event occurred where a couple of them go rogue. The player controlled characters are able to save their Legions, though fail to stop the others. From there it's a story about resolving these problems before every human is killed.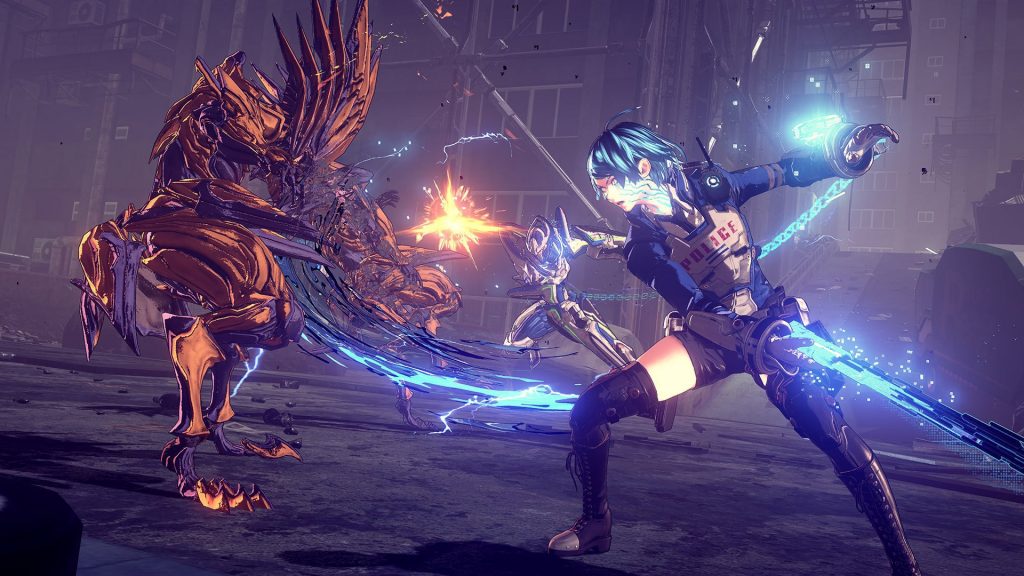 At times it can be an interesting story, the downside is that there is too much in-between the central conflict. You have amusing characters, quirky vending machines and all kinds of stories going on the side it's easy to lose interest. I won't say the lack of investment is bad, as much as it is handled rather poorly.
Similar to games like Neptunia, Astral Chain starts by overloading players with information. There is a tutorial on how to use ever vender, how to make use of your legion, basic mechanics, story overview, pointless interactions and oh so much more that you might be surprised to learn this is the same company that released games that were defined by their lack of explanations and amazing depth. Worst of all, paying attention to these things will have a monumental impact on your experience.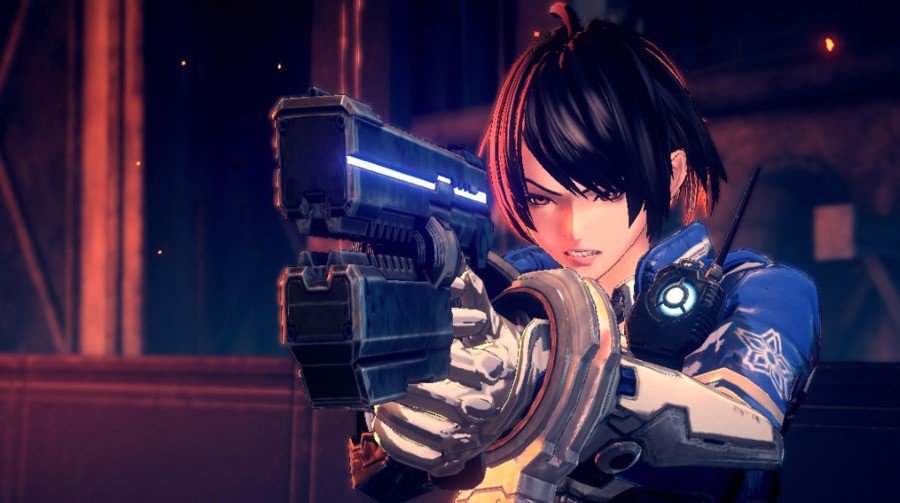 Contrary to most games, where the mechanics make enough sense that you can ignore every tutorial and master them, certain things you won't figure out on your own. My favorite example of this is capturing something. This is done by running the chain around them, which makes sense when you think about it, just the mechanic isn't intuitive enough for someone to happen on it. This is true for a number of other elements, meaning you either read the tutorial, spend a lot of time messing with things or get ready to search for the answers.
Once you get the mechanics down, they actually make a lot of sense. In fact, it reminds me of The Wonderful 101. There are a lot of gesture based commands and they're used in a way that makes for a really unique experience. The downside to this, much like The Wonderful 101, they can be a bit cumbersome. Controlling your legion while also paying attention to multiple enemies is hard, as is anything that involves a lot of style. It's the type of experience that seems awful and clunky until it all clicks. Yeah, there will likely come a time when it works out and you're able to chain, use your Legion to jump towards them and through a fury of attacks defeat any foe, it's the amount of time it takes that might discourage someone from trying.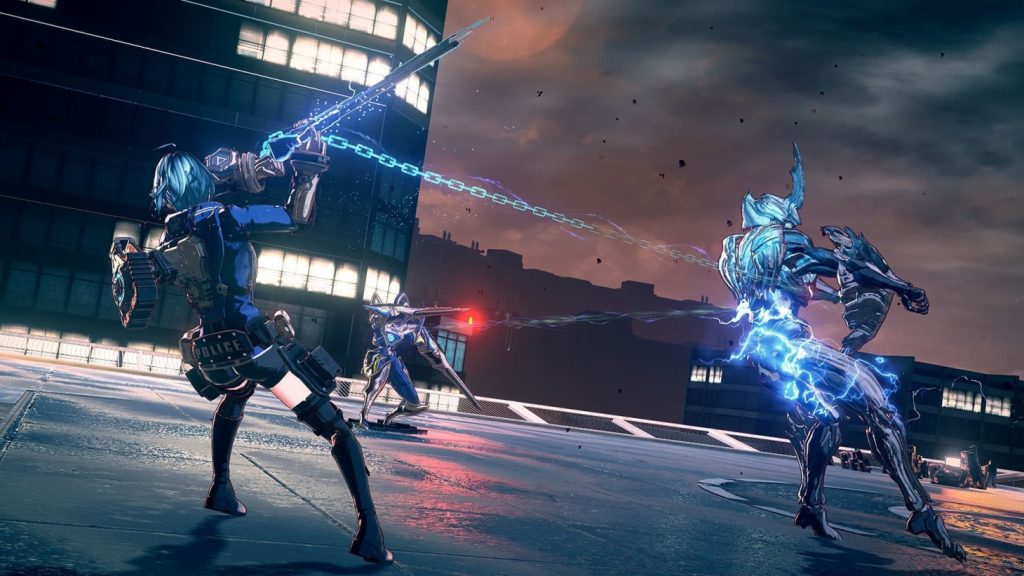 In a lot of ways this is disappointing, as there are a good number of weapons and plenty of flash to make Astral Chain stand out. Just playing through a couple missions it was incredibly satisfying getting a few enemies chained together and through smart tactics and utilization of weapons like your gun, defeat a number of foes without breaking a sweat.
Regardless of how good or bad the combat is, non-combat situations are a stark contrast and take away from the overall momentum of the experience. Take one of the first missions. You talk to some citizens, run around trying to chain a graffiti artist, there is a mini-game where you guess the answer to a question and ease drop on a couple. If you're fascinated by the investigation aspect and love slow parts that attempt to build the world you'll love it, where as anyone looking to rip out an enemies core, chain a samurai, jump between buildings and defeat this overwhelming threat will find it boring.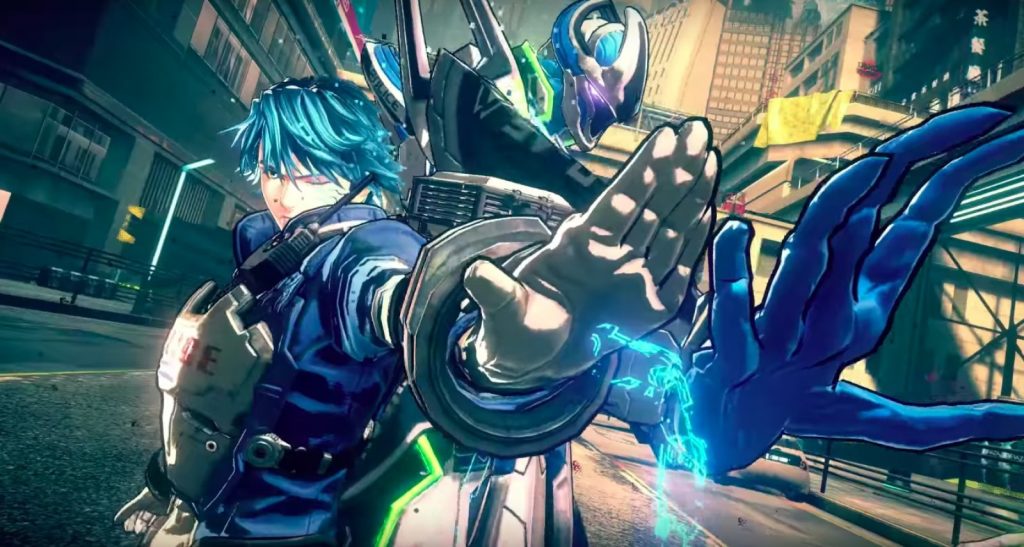 Outside of combat there are a good number of mechanics. In the hub there is a tutorial area, you can level gear or buy supplies and a good number of costumes, colors and more to customize. These are all important aspects to coming out ahead, you just need to make use to maximize your potential. Simple things like another level is the difference between overwhelming your enemy and having them overwhelm you.
Verdict
Astral Chain is weird, thrilling, unique, different and crazy, it's just held back by bad choices. Some of the design elements take a lot of getting use to and make sense in the long run, but can be frustrating to beginners. Combine this with entirely too many things going on at once and some of the most boring scenes between action packed combat sequences and you have an experience that loses a bit too much between scenes. This isn't enough to take away from Astral Chain, it just turns a title that could've been among the best games this year to something that is still among the best on the Switch.