Over the years gaming has become so much more than fun gameplay with a story that justifies whatever you're doing. Sometimes they're surreal adventures through The Oldest House, other times you're working with a bunch of sheep to overcome the hardships of adulthood and, in the case of Supermassive Games, it's a dreamscape for interactive adventures. This genre is nothing new for them. Until Dawn is a largely liked experience that has so much more than meets the eye, with The Inpatient offering a fascinating look at a seemingly unimpressive location. With this history and a move towards more story driven adventures, is The Dark Pictures Anthology: Man of Medan a masterpiece or a fairly uninteresting interactive story?
Man of Medan almost sounds like a painfully cliché horror movie on paper. A group of friends set out to find a sunken plane, only to be hijacked by pirates, with the adventure eventually ending up on a mysterious ship. And, as you might've guessed, there is more to this adventure than meets the eye.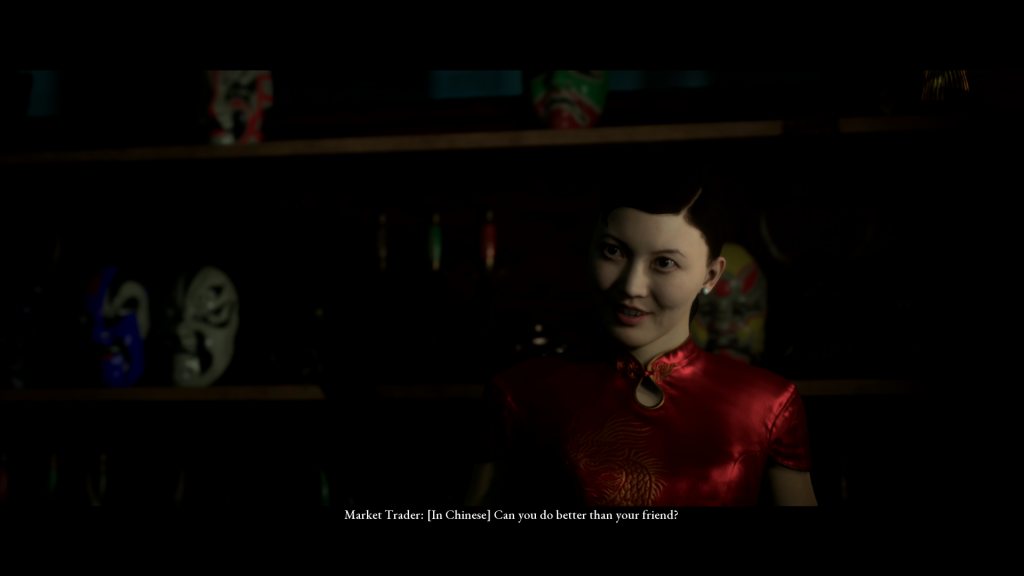 The first struggle is eventually getting to what makes Man of Medan interesting. Even if I know eventually there will be some kind of horror element, the setup is rather long and not particularly interesting. Initial character interactions exist to form relationships and traits, which will dictate how the story itself will play out. It's a necessary element that only makes sense on a mechanical level.
Much to Man of Medan's credit, it's more than happy to tell give you all kinds of pointless information. Arguably my favorite element is the character relationship chart. You can actually see what positively and negatively impacted relationships and change these to get the desired effect. You can also get an idea of how certain key choices deeply impact the story. One of the better, less spoiler heavy, examples is the proposal.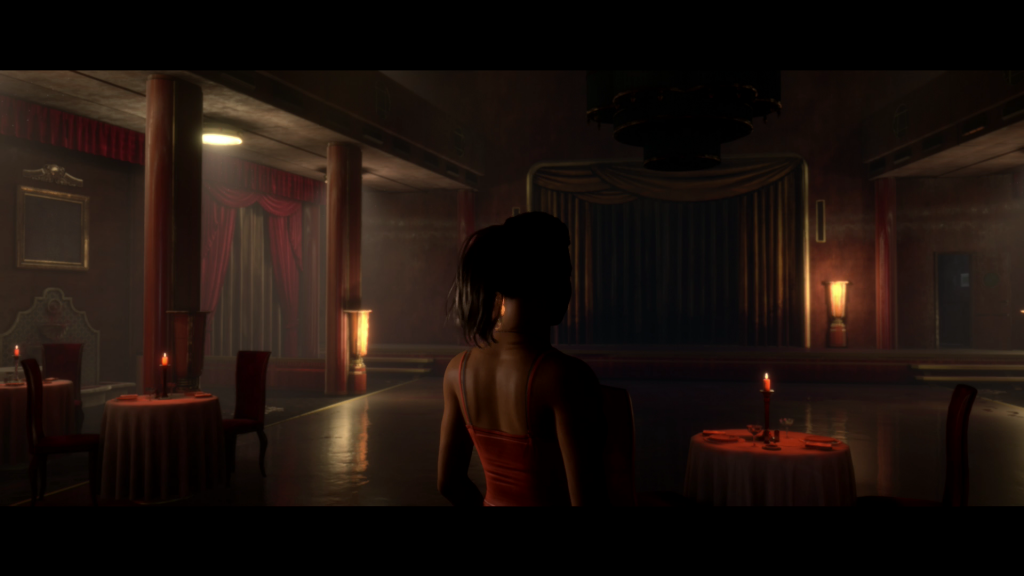 You gain this path when you have Brad tell Alex to follow his gut. Later, Alex decides to pop the question, I choose to say yes and there is talk about how they'll plan their future together later. Towards the end of the game, and I mean almost at the very end, you have the chance to finish out this storyline in a rather sweet way.
What makes this feature nice is, coupled with scene selection, you can actually see which actions open up different pathways. Some of the most important paths are far from obvious, I got one for picking up a hat, but these choices have repercussions that will result in something happening.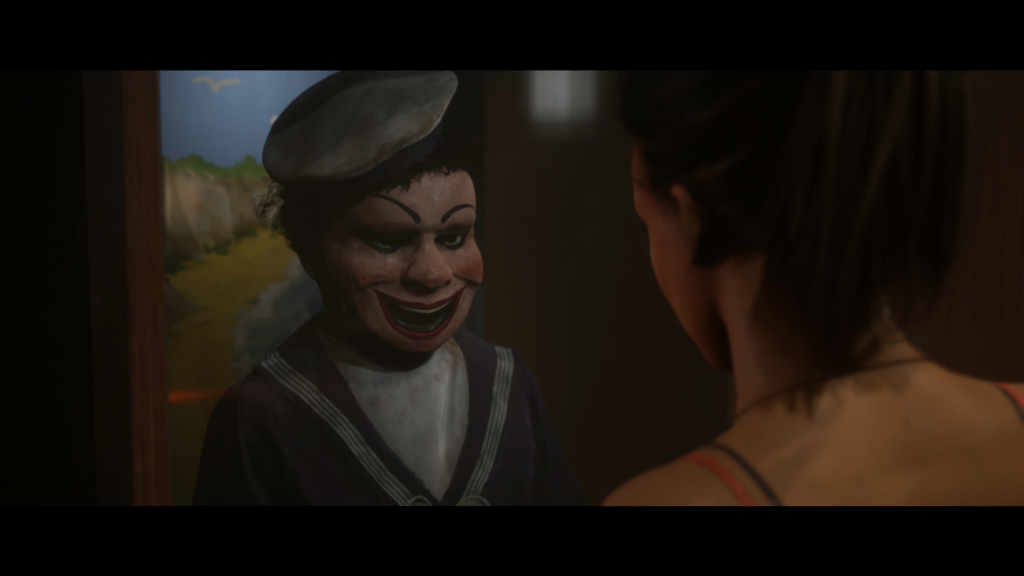 Going back to story, the real issue with Man of Medan is, regardless of how obvious it is, there is a fairly substantial wait until things happen. It takes around 10 scenes for the story to shift to a more supernatural setting and it's the type of thing where I had to rewind my capture to be completely certain it even occurred. As you progress it continues and there are some truly interesting scenes, you just need to invest a fair amount of time to get one of the better parts. Whether it's worth running around a largely empty ship, looking for vague collectibles and the occasional jump scare is worth it depends on the person.
And, speaking for the conclusion I got, it plays out like a classic incomplete horror movie. There is a threat, you don't stop it or really learn about it, but your actions have an impact on the world. Given the Curator suggests there is a solution, there is likely at least one path that offers more answers and a better overall experience, but again.
Perhaps the most frustrating element of Man of Medan are the performance issues. Even if the visuals are great, exciting scenes can have drops in frames to the game outright stopping. Given this occurs during intense moments, it takes away from the overall excitement. Imagine running away from a killer only to have that be the moment Netflix decides to buffer. Do this multiple times more and it's just frustrating.
Verdict
Man of Medan isn't a bad story, adventure game or honestly experience, it just has plenty of ways to improve. Between a slow burn leading to a quick fizzle at the end and performance issues, it's the type of experience that really requires a love for the genre or experience to have. You just have to ask yourself how much do you want to explore a largely linear world with seemingly limited choices to fight a threat that might not even exist and see how many of your friends make it out alive.
[Editor's Note: The Dark Pictures Anthology: Man of Medan was reviewed on PS4 platform. The game was provided to us by the publisher for review purposes.]