In addition to what we mentioned in our most disappointing game of 2018 article, we saw an oddly large number of disappointing fighting games this year. This all started with Dissidia Final Fantasy NT.
The problem with Dissidia Final Fantasy NT wasn't the gameplay per se, it just didn't have the same fun found in previous entries. Even the DLC was a mixed bag. Even if some characters were fantastic, mostly Yuna and Rinoa, both of which added enough to return, the core experience never got quite there.
Following that was BlazBlue: Cross Tag Battle. Typically, BlazBlue would be a strong contender, though this entry was a bit lacking across the board. Not only was the story a far cry from what we've come to expect, there were some questionable practices. Maybe if it released with the additional 18 characters, many of whom are fantastic to play as, this would be a different story but that is not the case here.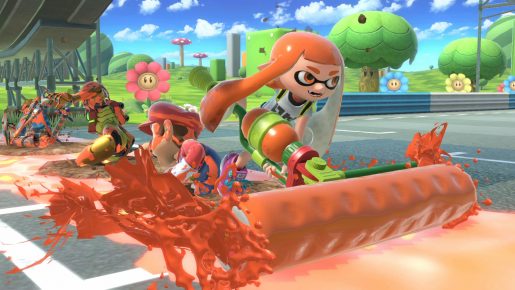 As the year progressed we got Omen of Sorrow, Blade Strangers and SNK Heroines: Tag Team Frenzy. Omen of Sorrow certainly has the potential to be a good game, something that might happen in the future, it's just held back by budget. Similar things can be said about Blade Strangers, though I don't think it will change for the better. The same can't be said for SNK Heroines: Tag Team Frenzy, which is a really fun game that isn't particularly deep. Good for a quick game with friends, just not at the level of other titles.
This just leaves SoulCalibur VI and Super Smash Bros. Ultimate. Despite SoulCalibur VI being a little deeper and having a wonderful story and character creation mode, it's nigh impossible to beat Super Smash Bros. Ultimate. When push comes to shove, the biggest difference isn't just the amount of content, something that is honestly staggering in Super Smash Bros. Ultimate, it's how universal the appeal is.
Where fighting games typically appeal to a very select small group, Super Smash Bros. Ultimate appeals to practically anyone. Best of all, it's the type of game where good players will always excel but items and shrewd tactics can prevail, something that doesn't hold true for other fighters.