After a strong showing at last years E3, there was a hype for Moss. Not only was it an endearing platformer, Quill had more than enough charm to show how VR can enhance the overall experience.
When it finally released earlier this year, it managed to live up to expectations. Even if it was rather short, Quill's journey is filled with challenging puzzles to solve, powerful enemies to defeat and more than a few challenges for Quill to overcome. Part of what makes it such a special experience is the thought that went into it.
Even if Moss has a number of fantasy elements, it feels largely grounded in the real world. Outside of the final boss, there is nothing terribly out of the ordinary. Not only does it add to the charm, it makes her adventure easier to connect to.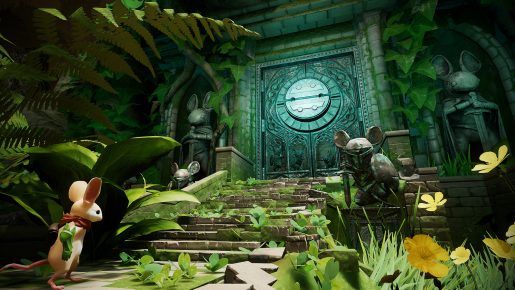 By the time you make it to the end, Quill doesn't win by her newfound strength, but rather outthinking her enemy. It's a nice cap to a thrilling adventure that is an absolute must for VR owners.
Plus, once you finish the journey, there is still plenty to see. Polyarc did a fantastic job with things like collectibles. Most of them are in relatively obvious spots, so the issue is less finding them and more, how do you get to them. With the exception of a few, most are easy enough to not need a guide, yet complex to the point of making you think.
For these reasons, plus the amount of thought and effort that went into Quill and her interactions in the world, it's hard to say no to Moss. Sure, it doesn't make the most of VR but it's an experience you'll be glad you experienced and will hopefully lead to more adventures sometime in the future.