2018 was the year of PlayStation as the PS4 received a decent amount of exclusive titles such as God of War, Marvel's Spider-Man, Shadow of the Colossus, and Detroit: Become Human. With a plethora of exclusives, only one really stood out among them and it's no other than Santa Monica's God of War.
God of War on the PlayStation 4 is a complete reboot of the classic God of War games PlayStation fans have known throughout the years. The older games focused on Greek Mythology, but the rebooted God of War game brings players into a new setting the offers an in-depth lore and of course a semi open-world gameplay environment. The typical linear gameplay found in older God of War games are gone as the new God of War offer players options on what quests to tackle and explore the in-game world that holds a lot of secrets for those who dare to unlock them.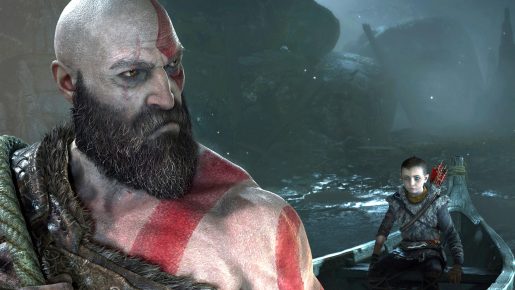 As far as story goes, God of War's script and storytelling is everything beyond near-perfect and well-paced. Kratos returns as the main protagonist in the rebooted God of War and those who have known him from previous games will see how much he has grown and changed. Players who still have not played this gem are in for a thrilling ride as not only is the story captivating, but the inclusion of his son in his adventure makes the storytelling and narrative even more exciting.
In terms of action, the reboot manages to retain its gory and thrilling combat as Kratos has become more deadly despite his age in the game. Ditching his blades from previous games, Kratos must now use a new weapon called the Leviathan Axe that packs a lot of power when used on some of the most famous Norse monsters.
From our reviews alone, and to other critics who have rated God of War, I must say that the game is the highest rated PS4 exclusive and it's really a no brainer why we chose this as our PlayStation 4 exclusive of 2018.