As per usual, a massive range of shooters were released in 2018. Unfortunately, only some continued the trend of being incredible, packed with excitement and explosions, while others should be avoided.
Starting with the shamefully underperforming OVERKILL's The Walking Dead, from
Starbreeze Publishing AB. Coming with the theming of the world famous zombie franchise didn't help keep expectations down. With the promise of action packed four player coop, a new Walking Dead storyline and survival mechanics, the game was shaping up nicely.
Alas, failing to rid the game of irritating bugs was only one stop towards the unsatisfying gameplay that was produced. It is from the team behind Payday 2, a well supported title, so fingers crossed this changes in the long run – for those that brought it. Otherwise, it will stay as a lacklustre entry into the shooter genre for 2018.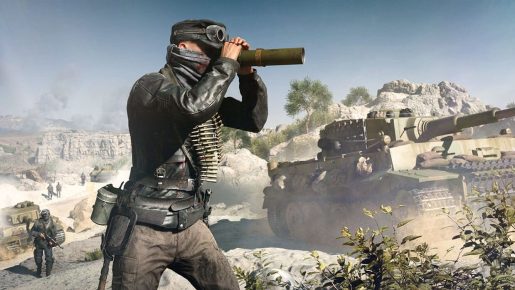 Of course the real fight was between the two genre heavyweights: Activision's Call of Duty Black Ops 4 and EA DICE's Battlefield V. Call of Duty returned this year with only online modes and no storyline. Replaced by yet another Battle Royale mode, Blackout was a surprising success – much in the way the Zombies mode had been on first launch. While good the mode hasn't made much of a dent into the Fortnite market.
Battlefield V made no such endeavor, though a Battle Royale mode is already on the roadmap plans for 2019. Unlike Call of Duty, Battlefield V returned the series to World War 2, rather than once again being modern/future-ish in style – something which many have warmed to since release. This is what has helped the game stand out in 2018, packing the action punches many were craving – in the insanely sized Battlefield maps. Throw in a few new modes like Battlefield V did, such as parachuting into levels, and it comfortably sits on top of the shooter genre this year. On top of this, the game only looks to improve with free maps and content throughout the first year of release.