When the news broke that Dragon Quest was returning to consoles, it was both exciting and worrying. Sure, we got that MMO a few years ago and the series has been consistently great but it wouldn't be the first game to do the same as disappoint. It also wouldn't be the first game to ruin the charm by changing what works, but these things don't hold true for Dragon Quest XI.
This entry starts by being true to what made the series popular in the first place. Not only does it retain the iconic art style and turn based gameplay mechanics, it manages to insert more than enough charm. Whether it's wondering around the world or just helping a town, there are tons of silly characters and thoughtful events to experience.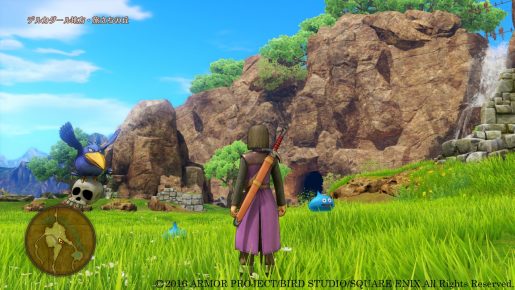 Where Dragon Quest XI really starts to shine is during combat. It isn't enough to level, buy equipment and have a well balanced team, you also need to think about the enemy in question. A good status aliment or wrong tactic is more than enough to spell doom.
This is furthered by a variety of side tasks that ask players to do small tasks that expand the world around them. Whether it's working on being a blacksmith or just finding a lost item, these tasks help the world feel so much more thrilling and alive.
Even if Dragon Quest XI doesn't have the most original story, it's arguably the most cliché RPG story around, it's still worth the investment. The twists and turns lead to a satisfying conclusion, complete some some wonderful friends to share it with.
In a lot of ways, Dragon Quest XI keeps things traditional, which a good reminder that every game doesn't need to reinvent the wheel. The mechanics work, as does the story, leaving fans with the experience they want. Toss in some quirky characters, charming visuals and you have an RPG that is almost impossible to hate.