2018 has been an excellent year for gaming in any genre. However, one game I liked the most is Marvel's Spider-Man which is out exclusively on the PS4.
When Marvel's Spider-Man was first announced, I had my doubts because several Spider-Man games have all come out and they felt all the same. The last Spider-Man game to be released was The Amazing Spider-Man 2 back in 2014 and that game was atrocious.
The most solid Spidey games released in the past have been Spider-Man 2 in 2004 as well as the first The Amazing Spider-Man game in 2012. Now in 2018, we may have the best Spider-Man game of all time thanks to developer Insomniac Games.
Marvel's Spider-Man from Insomniac Games does a lot of things right. Firstly, this is by far the best looking game featuring the webhead. The character models look eerily lifelike and you can see all of the fine details on many of Spidey's suits. The game also looks much sharper and crisper if you manage to play the game on PS4 Pro playing on a fancy 4K television.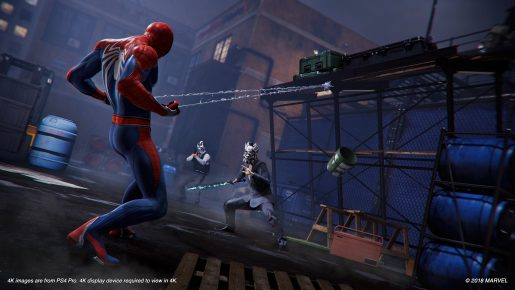 It's not just the graphics that are great because Insomniac Games improved the gameplay in Spidey games too. Web slinging across New York city feels fast and swift, plus it's a lot of fun too. Not to mention the combat feels smooth and satisfying because it borrows some elements from the excellent Batman Arkham games.
To makes things even more unpredictable, Peter Parker is not the only playable character in the game. There are some fun stealth elements in the game as well where you can get to control Mary Jane Watson and even Miles Morales. The latter name could even have a bigger part in the next game if a sequel is made!
If you own a PS4 console, do yourself a favor and buy Marvel's Spider-Man. It is one of the best superhero games ever made.