The Xbox platform has been somewhat lacking any great exclusives this 2018. In fact, there hasn't been any first party games that Microsoft released that really garnered a lot of praise from both critics and fans alike all year long. Well, that changes as Playground Games has finally released Forza Horizon 4, making it the perfect racing game this generation has ever produced.
Over the years, the Forza games has been the hallmark of excellence when it comes to racing games for the Xbox platform. Year after year, Microsoft releases a new Forza game that seems to get better and Forza Horizon 4 is no exception. With a plethora of activities, events, customization, and cars, the things that racing fans crave for are all in this game.
Forza Horizon 4 introduces you to a new festival that you get to join. This time, it is set in the United Kingdom and as a racer, you will join these events to win and make a name for yourself on the racing circuit. At the start of the game, players will go through a prologue that brings you different kinds of areas in four different seasons. Players will get to experience first-hand how to navigate different types of cars depending on locations or seasons and for newcomers, this is a great a tutorial to get a taste on what to expect.
As soon as that introductory phase is over, you will be immediately placed on a big map and be entered in the Horizon Tour. To get on top of the events, you will have to complete a series of races to unlock a Showcase. Complete about four showcases and you will get a special one that I'm sure you will be pleased to see. Don't worry, when you have seen the last showcase, fans of the said franchise that appeared in the game will be rather pleased.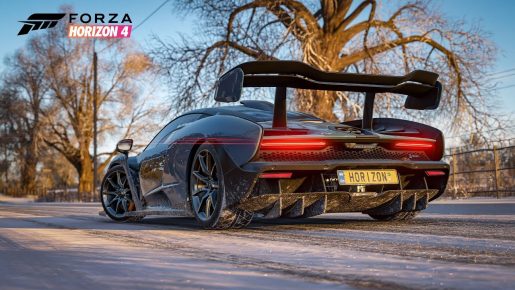 When playing Forza Horizon 4 while connected online, players will be able to experience the "shared world" Microsoft has been touting since the game's launch after unlocking the four showcases. With up to seventy players who might be sharing your map will encounter the same events and happenings with other players. Each of the four seasons in the game will allow you to participate in most of the game's various events while some are season specific. Luckily, seasons in Forza Horizon 4 rotate every week and players will get to see the different exclusive events as long as they constantly play the game. As with different seasons, players will be using different cars to adjust to the season.
Content in Forza Horizon 4 is meaty. There are so many things that players can do in the game that urge you to come back for more even after completing the showcases and playing through the Horizon life. Fans can look forward to live events, timed challenges, and other events that urges you to keep playing just because you want to unlock that car that you've been wanting to drive. Customization in this game is a big thing, from customizing your personal character by choosing roughly 20 different in-game characters to choose from to cars, there are just many things that you can customize in the game to fit it to your liking. Unfortunately, the character customization isn't that varied as I couldn't find someone that looked like me. For someone who has played Forza Horizon 3, it will be a familiar territory.
There really isn't a story much in this game. Though at certain events that you get participate, you will experience little story sequences that get you to go through a series of events in different scenarios. Some of the ones that you can expect is playing as a stunt driver where you are tasked to do various stunts while driving around. There are several chapters in the stunt driver missions that you get to do and depending on how well you do, your performance will be graded through stars. In addition, there is also a Drift Club where you are tasked to do different drifting objectives.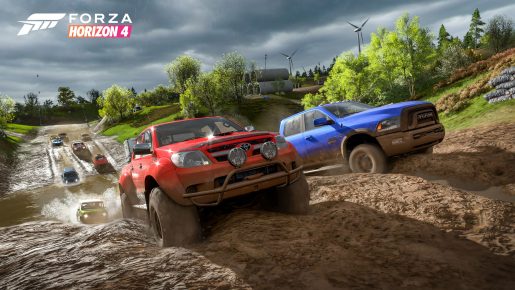 When it comes to online multiplayer, Forza Horizon 4 offers excellent multiplayer modes that you and other players can choose from. When you are in a party, the party can participate in events while one is taking the lead. The host of the game will be the choosing what events to participate in with the other convoys. Also, there's a PvP mode that allows you to compete against other convoys in your game. Having a convoy of up to six players will allow you to take on the Team Adventure mode that lets you compete as a team in a series of races, or party games.
Compared to other racing games like Sony's Gran Turismo Sport, Forza Horizon 4 looks phenomenal. Those who have an Xbox One X, players will be able to experience one of the best looking games as it offers native 4K resolution at 30 frames per second or 1080p at 60 frames per seconds. Between both modes, I have not seen any difference as the game runs smoothly regardless. The pure detail of the environments are phenomenal. The lush forest is well defined, and the four seasons that gets introduced in this game are exemplary. The attention to detail is precise and I must say that Playground Games developed this game to near perfection.
Verdict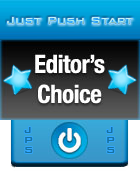 Forza Horizon 4 is the racing game aficionados have been waiting for. Not only does it have a staggering amount of content, it feels like every car and track are genuinely different. Between the wide variety of cars, nearly endless amount of events and more, there is more than enough to do. While it might not be the perfect game, it's certainly polished, fun and simply amazing to look at. Needless to say, it's a masterpiece for racing games on Microsoft platforms.
[Editor's Note: Forza Horizon 4 as reviewed on the Xbox One platform. The game was provided to us by the publisher for review purposes.]