Some of the worst trophy/achievements are the ones with vague descriptions that stipulate what you can and can't do. One of the worst offenders is Deus Ex: Mankind Divided, since there are a variety of unpredictable things that can void it, with many of them deciding when it does and does not matter. Vampyr is no different, though in this case the true ending is locked behind the idea of not killing any citizen.
Editor's Note: This guide contains spoilers and readers should note this before continuing further. If this applies to you, just keep in mind the trophy seems linked to killing people by embrace, so simply avoid that.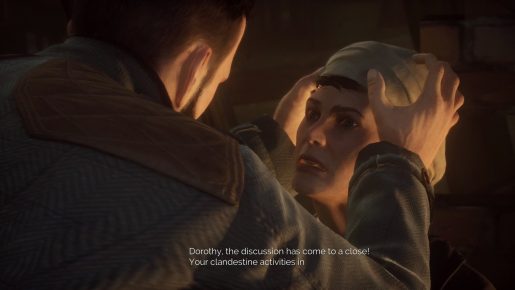 Build
Vampyr has an odd difficulty turn, with it ramping up through the first couple of chapters, climaxing at the end of act one and then decreasing as time progresses. A lot of this has to do with finding weapons and leveling them, which is the best way to increase damage, along with relying on ranged weapons. From there, I wouldn't suggest investing in biting/blood related abilities, as the blood collected from that isn't worthwhile long term, with the most notable exception being healing. The stun and shield are also useful, just not to the point where you really need to invest in them to use it, which is also true for your ultimate attack.
The best perks are actually stamina, health, ammo and, to a lesser extent, syringes. By increasing these things, along with your weapons power, you can defeat enemies fast enough where the other stuff isn't as important. In fact, it isn't hard to out pace the damage of blood attacks by the simple fact you likely won't beat the game above level 26. Once you master dodging and have the damage needed to steamroll most enemies, the difficulty becomes much easier to manage.
What is actually considered a kill?
The trophy/achievement, and by extension the game, do a rather poor job of explaining what is and is not considered a kill. First and foremost, the only characters considered citizens are the ones that you can have conversations with and have some kind of impact on the world. From there, it seems the game only considers you at fault if you embrace them for experience.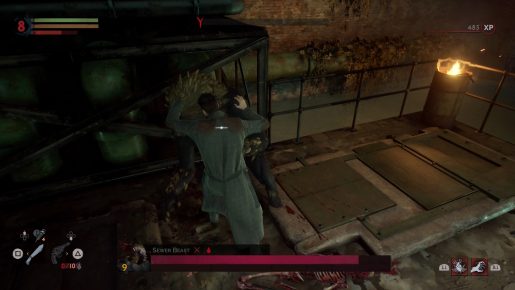 This does not mean you have to save everyone and someone dying out in the world voids it, nor does it mean you must prevent people from transforming, healing or caring about them in any way. What might void it is if you kill a transformed enemy, something that is typically indicated by an exclamation point on the map and an explanation that an event occurred. Outside of that, you can convince Aloysius to die, opt out of transforming people and really do whatever as long as you don't embrace them for experience. In addition to that, anyone looking to do things like change people will be delighted to hear you can do it regardless of whether you have the experience or not, you'll just have a negative balance after.
Other tips
Most enemies in the world offer little to no experience and can be ignored
Level indicates how much defense you have, so getting hit by an enemy 10+ levels higher will hurt
The higher your level is, the more difficult the final boss becomes
I found the best weapons to be the hacksaw, shotgun and pistol
Doing side quests will reward experience and items
Make a copy of your save before starting the last fight, since I can't find a way to continue exploring after
There is no way to save the patient during operation