EA's A Way Out was announced last year and it was one of the more unique games that the big publisher had to offer. While there are lots of generic shooters out there in today's video game market, A Way Out looked more unique thanks to its core focus on co-op gameplay. Now that the game is out right now, does the co-op gameplay work and is it any fun? Let's find out in our full review of A Way Out.
The premise of A Way Out is similar to that of Prison Break and A Shawshank Redemption at the start of the game as each player has to control the characters of Vincent and Leo. Bear in mind, this is an exclusive co-op video game so you will need either a second controller or a mate online to play this game. Sadly, there is no single player mode as the A.I. won't be controlling the second character.
Anyway, both Leo and Vincent are stuck in prison and they really want to break out in order to get revenge on the same mob boss named Harvey. In the beginning of the game, both characters do not know each other but their friendship starts to bond heavily once they know they need each other in order to escape prison.
For most of the game, you are playing it in split-screen mode so both players will know what the other character is doing at all times. For example in one instance, Leo might be getting beaten up by some prison thugs while the other player controlling Vincent has to sprint and help him out. Helping one another is the core game mechanic in A Way Out and it works really well offering unique scenarios rarely seen in other video games.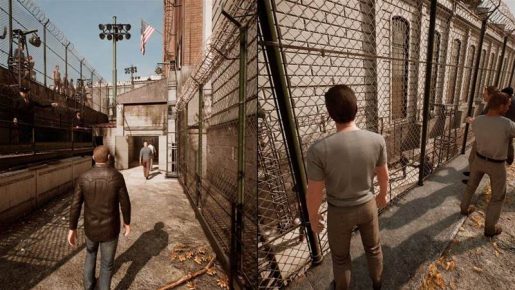 In the first act of the game, it's all about breaking out of prison as both Leo and Vincent come up with smart ideas to bypass the guards that are always watching over them. One of my favorite moments in the game was when my brother was controlling Vincent and he had to hide inside of a laundry basket trying not to get caught. My brother then decided to troll me and popped out out of the laundry basket in full view of the guards and we had to restart the mission all over again!
Trial and error is the key to finishing this game and it can be really fun failing on purpose just to make fun of the person you are playing with. On the other hand, it can also be very rewarding when you work together to solve a scenario because A Way Out is one game where communication with the other player is the main key to success.
Working together in the game is very fun as there's lots of unique things that you can do in A Way Out. This can include epic car chases, shootouts, stealth and even a myriad of mini-games as well. The mini-games are basketball, baseball, darts and even an old arcade game that's like a volleyball version of Pong. As fun as the gameplay is, it's the story that is the game's most likable aspect.
What I admire most about the game is that the story gets more exciting the further you progress. In the second act, the game plays more like the movie 'The Fugitive' where you now have to run away from the cops who are always relentlessly chasing you. By the time you reach the third and final act, it becomes an even different experience although I won't say what it is because that's kind of a spoiler.
The story has everything you want in a video game as I feel A Way Out has one of the best narratives I have seen since Horizon: Zero Dawn and Persona 5 came out last year. The plot is very unpredictable and both Leo and Vincent are likable main characters that each have a tragic backstory that leads them both in prison in the first place. Despite my brother and I sharing lots of laughs playing the game, there were moments that actually made us both cry which is rare for people like us. Trust me, this is a game you want to play until the very end because I doubt anyone will guess how everything ends.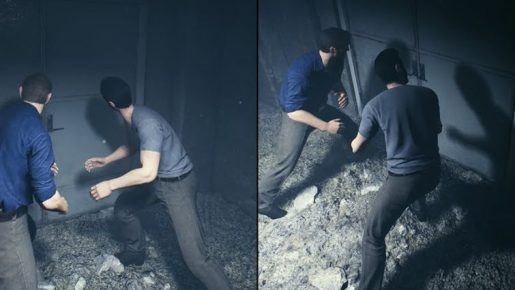 Aside from the gameplay and story, the visuals are also impressive in this game too. I managed to review this game on the Xbox One X and the graphics pop out nicely playing it on my Samsung 4KTV. While the prison levels look drab and boring, it's not until the pair escape do you see more beautiful environments such as a farm and even a rushing river with a waterfall.
As great as this game is, it isn't without some flaws. The biggest flaw of the game is that it's quite a short experience as my first playthrough only lasted around 6 to 7 hours. You can play the game a second time to see all of the scenarios you can do, but that's about it. Once you have seen everything, there's little incentive to play the game ever again which is a bit of a shame.
Another thing I did not like about the game is the third act which includes a shootout. The third person shooting mechanics is very awful as the A.I. is hard to kill because your guns don't do much damage to them. Thankfully this section only occurs near the end of the game so you don't have to endure it for very long.
Verdict
All in all, A Way Out is an innovative game and one that is recommended for people with a close friend or family member to play with. You can either bond together doing the co-op activities, or troll one another for some cheap laughs. Either way, it's one of the best co-op experiences I've ever had in many years. Sure the game is short, but the unique gameplay and excellent story made me hooked until the very end. Even though it's only March, A Way Out is my favorite game of the year thus far.
[Editor's Note: A Way Out was reviewed on the Xbox One X platform. The game was provided to us by the publisher for review purposes.]