Street Fighter V was a hard game to review. On one hand there wasn't a lot of content but on the other hand it wasn't bad content. For better or worse a lot of people took a moral stance against it, resulting in it being reviewed on what it should be, instead of what it was. As time progressed beloved characters were added, more options, a couple core changes, extremely expensive costumes were included and now the most requested addition, arcade mode. With so many improvements and changes, is Street Fighter V: Arcade Edition worth paying for or is it still far from being the game players want?
Story is a thing many players don't associate with Street Fighter. This is one thing that Street Fighter V attempts to correct though arcade, general and character specific stories. The general story essentially explains the events of Street Fighter V through flashy cinematics and thrilling battles. From there, every character has their own story that is supposed to introduce both their personality, situation and play style. As fun as these are to play through, they're also pretty short, ranging from five to 10 minutes each.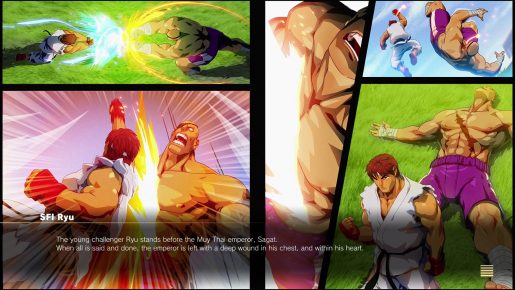 While arcade mode adds an easy way for offline players to face multiple opponents, it also adds a surprising amount of content. Arcade mode starts by adding six different modes, one for each numbered entry and Alpha, with the number of battles ranging from four to 11 fights. Not only is this a good amount of diversity, every selectable fighter has at least two gallery unlocks and some story. For instance, beating Street Fighter's arcade with Ryu unlocks an image, complete with text explaining, that he gave Sagat his infamous chest scar. With almost 100 to unlock, it's an absurd amount of content for fans and newcomers to experience.
In addition to adding arcade mode, a number of challenges are present. The first set are trials, which teach players basic combos. This is far from the best tutorial I've seen, with an oddly high amount of combos starting with a jump, but still nice for this information to be included. Demonstrations takes it a step further by explaining key information or elements to keep in mind.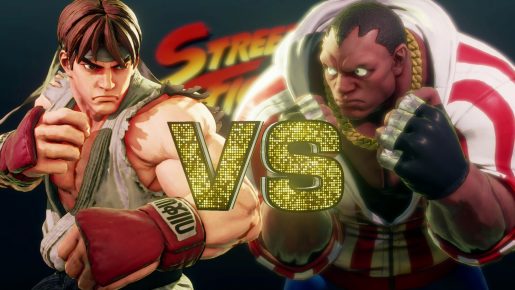 Besides tutorials, challenges also include missions and special battles. Simply put, missions are side objectives to work on while doing other things. At the time of this review, one of them is just performing 10 counters in online matches, with another asking players to score over 100,000 points in arcade. What's nice is, in addition to including unique rewards like titles, they're accessible to players of any skill level. The same is not true of special battles. In this mode you pay fight money for the chance to face a specific challenge. Winning it will award various prizes, such as more money, costumes, titles and more, making it something worthwhile for players of any skill level.
Finally, there is survival and that comes in four difficulties. This starts with easy having 10 battles and goes all the way to extreme asking players to survive 100. Winning them all gives a decent amount of fight money, though it isn't as exciting as some other modes, such as arcade.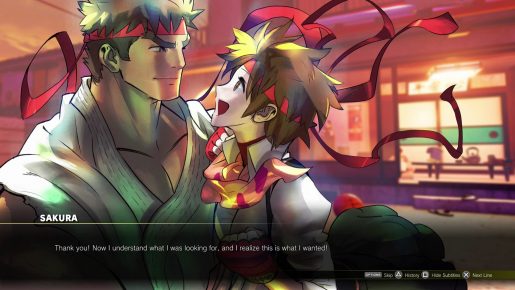 In addition to having a lot of modes to play, Street Fighter V is pretty fun. Most of the characters have their own unique playstyle, with some of the newcomers offering some unique ways to play. It's also an experience with a high learning curve, forcing players to learn change ups, reading the opponent and getting gutsy. This makes it easier to punish, but also easier to be punished too. Also, with 28 base fighters, there is plenty to learn, experience, master and get mad at.
Long story short, Street Fighter V was never a bad game, just a lacking game, which Arcade Edition corrects. The addition of 14 fighters, including several returning favorites, makes for a more satisfying roster. Arcade mode not only boosts the offline replayability, but does so in a way that can excite those more interested in online play. Combine this with missions, tutorials and more and you have a very satisfying fighting game.
[Editor's Note: Street Fighter V: Arcade Edition was reviewed on PS4 platform. The game was provided to us by the publisher for review purposes.]